Home to Hospital Care: Delhi government sighed MoU with Wipro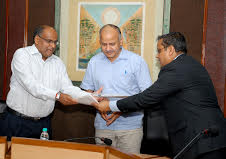 NI Wire, Sun, 6 Sep 2015
Delhi Cabinet has approved the implementation of free 'Home to Hospital Care' emergency medical response ambulance service to the people of Delhi through Centralised Accident and Trauma Services (CATS)
Dengue Fever: Facts about, Symptoms and Prevention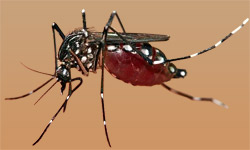 NI Wire, Sun, 6 Sep 2015
India is believed to be the Dengue capital of the world with the most recorded cases of the disease. The monsoon season further increases its incidence owing to the innumerable potholes where water gets collected.
National Medicinal Plants Board for Development of Medicinal Plants Sector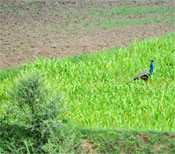 NI Wire, Sat, 1 Aug 2015
The Government of India has set up the National Medicinal Plants Board vide resolution notified on 24th November, 2000 to co-ordinate with Ministries / Departments/ organizations / state / UT Governments for development of medicinal plants sector.
Promotion of AYUSH through Centrally Sponsored Scheme and Central Sector Schemes


NI Wire, Sat, 25 Jul 2015
Now good time for AYUSH, Government of India is implementing Centrally Sponsored Scheme and Central Sector Schemes including National AYUSH Mission for development and promotion of these system of medicine
Exercise along with weight loss program can cure Diabetes



NI Wire, Tue, 14 Jul 2015
According to the clinical study by Jakko Tuomilehto, M.D., Ph.D. and colleagues, Exercise, weight loss program along with healthy diet is capable to curing type 2 diabetes.
More Stories