B-Town praises PC's Mary Kom trailer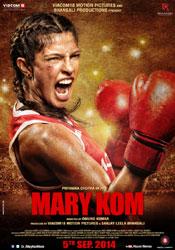 NI Wire, Wed, 30 Jul 2014
The much awaited film 'Mary Kom' has left the audiences amazed, post its trailer release. Incredible reviews from celebs and fans from all across have flown down the path creating a buzz all around. The trailer portrays Priyanka's grit and determination to fight her opponents and head forward to make history.
Dharma Productions Pioneers Movie Watching on Facebook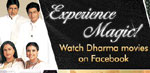 NI Wire, Wed, 30 Jul 2014
Dharma Productions has entertained generations of movie goers and now they bring home the movies! The production house is now the first Indian production house to enable Facebook fans to watch movies on one of world?s biggest social networking platform, Facebook
'Lateef:The King of Crime' Movie review, story and releasing date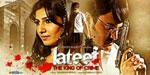 NI Wire, Wed, 30 Jul 2014
A small school boy falls prey to the illegal traders of liquor in slums in ahmedabad and as he grows becomes the don of Gujarat.
When Parvati Omanakuttan's friends enjoyed a scare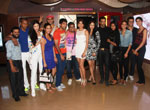 NI Wire, Tue, 29 Jul 2014
It was the special screening of her film Pizza by Miss India and Miss World runner-up Parvathy Omanakuttan. Her model and designer friends thronged the event naturally.
Glamorous Pool Party by Meenakshi and Umesh Dutt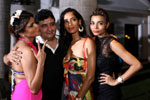 NI Wire, Tue, 29 Jul 2014
It was a glamorous Summer day in the city when Beauty Expert Meenakshi and Umesh Dutt hosted a fun pool party for friends. The city?s glitterati were seen enjoying the splash and beating the heat.
More Stories