President of India greets the people on occasion of Diwali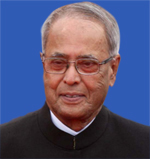 NI Wire, Wed, 22 Oct 2014
The President of India, Shri Pranab Mukherjee has extended greetings to all Indians on the occasion of Diwali.
Diwali Laxmi Puja 2014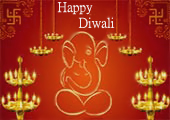 NI Wire, Sun, 12 Oct 2014
The Festival of Lights is known as Deepavali in Singapore, and as Diwali in India, but they are essentially the same celebration.
Why we celebrate Diwali :'The Festival of Light'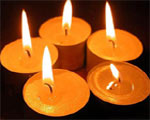 NI Wire, Sun, 12 Oct 2014
Diwali is not far away to us and all of us are all set to celebrate the festival of light. Not only children or youth become crazy for Diwali, even old people and partnts are also celebrate the Diwali with the children that make us happy and provide us a good time to enjoy before the advent of winter.
Saansad Adarsh Gram Yojana to open the door for good politics: Modi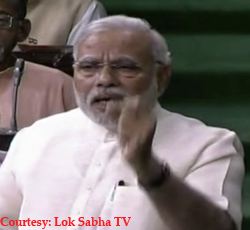 NI Wire, Sun, 12 Oct 2014
Prime Minister Narendra Modi, launched the Saansad Adarsh Gram Yojana, calling it a scheme that would open the door for good politics, and inviting all MPs to select a village to develop on a demand-driven, rather than a supply-driven model, with people's participation.
Modi government is very sensitive towards the rights of children: Union Law Minister


NI Wire, Sun, 12 Oct 2014
Minister of Law and Justice, Govt. of India, Ravi Shankar Parsad has said that Constitution provides welfare and rights of dignified living, without fear to all the citizens including children. He was inaugurating a seminar in Delhi.
More Stories