South African mow down Indian team, clinch series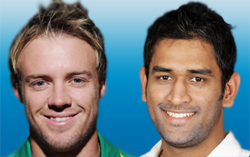 NI Wire, Mon, 9 Dec 2013
It was a slaughter, first by South African batsmen than by their bowlers. Indian team looked so tiny when they face their opponent in the second ODI at Kingsmead on Sunday.
Hero Hockey Junior World Cup 2013: Netherland beats India by 3-2


NI Wire, Sat, 7 Dec 2013
Indian Junior hockey team played their first match of Hero Hockey Junior World Cup 2013 against Netherland yesterday at Major Dhyan Chand Hockey Stadium, New Delhi.
Indian bowlers and batsmen suffer in South African conditions, loose first ODI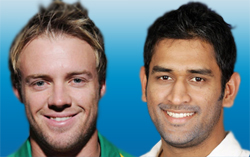 NI Wire, Fri, 6 Dec 2013
Indian batsmen that stood tall in front of Australian and West-Indian bowlers in their home-grounds, fell like pack of cards when they faced top class fast bowlers in South African conditions.
Hero Hockey Junior World Cup 2013: 16 teams fight for Glory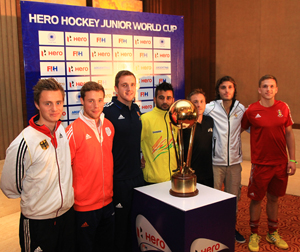 NI Wire, Thu, 5 Dec 2013
Major Dhyan Chand National Stadium in New Delhi will witness a 10-day extravaganza from 6th to 15th December 2013 where world's 16 best Men's junior national hockey teams will fight for 11th Hero Hockey Junior World Cup 2013 trophy.
ICC ODI and Test team 2013 announced Five Indians made it to the list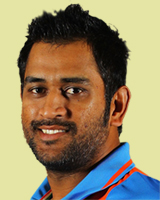 NI Wire, Tue, 3 Dec 2013
International Cricket Council (ICC) has announced its Test and ODI team of the Year 2013. Indian captain Mahendra Singh Dhoni has made it in both of the list.
More Stories