Kabbadi League: Dabang Delhi gears up for match against Bengal Warriors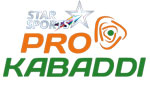 NI Wire, Fri, 1 Aug 2014
The Pro Kabbadi League is in full swing and the competition between teams has increased in intensity.
XX Commonwealth Games 2014: India lose 2-3 against South Africa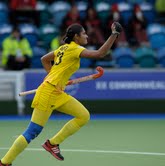 NI Wire, Thu, 31 Jul 2014
The Indian eves well aware of the fact that their match today against the South Africans was a decider for entering the next stage, the team performed with perfection and showcased great physical strength
XX CWG 2014: India gave a tough fight against Australia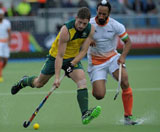 NI Wire, Wed, 30 Jul 2014
Sardar Singh led Indian Men Hockey team today gave a tough fight to Australia in their third match of the XX Commonwealth Games played at Glasgow, Scotland today. It was Australia who scored the f
XX CWG: 2014India defeats Trinidad and Tobago by 14-0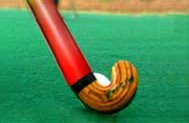 NI Wire, Tue, 29 Jul 2014
During the third outing of the Indian Women's Hockey team in the ongoing XX Commonwealth Games 2014 at Glasgow (Scotland),
XX CWG 2014: Women's Hockey Team went down 0-3 against NZ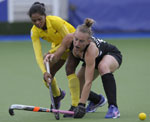 NI Wire, Mon, 28 Jul 2014
The Indian Women's Hockey team went down fighting to the higher ranked New Zealand 0-3 in their second match of the XX Commonwealth Games in Glasgow, Scotland.
More Stories