Hero Hockey India League 2015: Kalinga Lancers reveal team jersey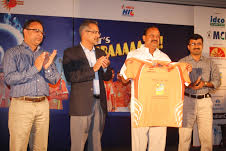 NI Wire, Sun, 18 Jan 2015
In the upcoming season of Hero Hockey India League, starting January 22, the talented lads of Kalinga Lancers will have their panache shored up by a vivacious team jersey that was unveiled today by their Captain Vickram Kanth
Third Edition of Hero Hockey India League set to kick off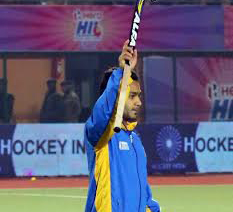 NI Wire, Sun, 4 Jan 2015
Infused with excitement for the upcoming Hero Hockey India League 2015 and his second innings in the League after debuting in the HHIL 2014, Jaypee Punjab Warrior's, Affan Yousuf is certain that the team will successfully claim the title of the ?third? edition of Hero Hockey India League
MS Dhoni retires from Test cricket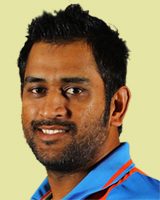 NI Wire, Tue, 30 Dec 2014
Captain Mahendra Singh Dhoni has announced his retirement from the Test cricket due to strain of playing all different types of crickets. Now Virat Kohli will lead the upcoming forth Test against Australia in the Sydney.
Tickets for the semi-final match for the Hero Men's Champions Trophy 2014 sold out



NI Wire, Fri, 12 Dec 2014
With the semi-final matches slated between titans Germany vs Australia and arch rivals India vs Pakistan, the hockey fans at Kalinga Stadium were desperately seen trying to get hold of tickets for tomorrow.
Hockey India announces Men Junior Hockey Team for Australia Tour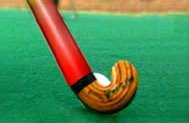 NI Wire, Sun, 23 Nov 2014
Hockey India today announced the Indian Men Junior Hockey Team for training and Test matches scheduled to be held from 02 to 13 December 2014 in Gold Coast, Australia in preparation for the 8th Men?s Junior Asia Cup in 2015.
More Stories