Novak Djokovic defeats Andy Murray at ATP World Tour Finals London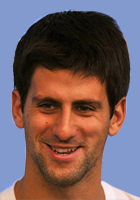 NI Wire, Thu, 8 Nov 2012
Novak Djokovic defeated Andy Murray by 4-6, 6-3, 7-5 at ATP World Tour Finals singles tennis match played at the O2 Arena in London, on Wednesday.
Inzamam and Kapil Dev welcomes resumption of India-Pakistan cricket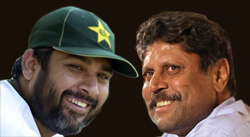 NI Wire, Wed, 7 Nov 2012
Both Former captains Kapil Dev and Inzamam-ul-Haq have welcomed the resumption of cricket between India and Pakistan.
Jayawardene not comfortable with new ODI rules, says it favors batsmen


NI Wire, Tue, 6 Nov 2012
Sri Lanka ODI and Test captain Mahela Jayawardene has said the new ODI rule by the International Cricket Council on field restrictions is in favor of batsmen and not of bowlers.
Indian team for 2 Tests announced: Yuvraj, Harbhajan and Murali-IN Raina and Badrinath-OUT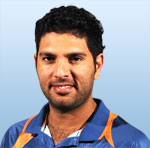 NI Wire, Mon, 5 Nov 2012
All-India Senior Selection Committee of BCCI, headed by Sandip Patil, met on Monday to select Indian team for the first two Test matches against England.
Mahesh Bhupathi and Rohan Bopanna win BNP Paribas Masters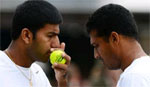 NI Wire, Mon, 5 Nov 2012
Mahesh Bhupathi and Rohan Bopanna won BNP Paribas Masters by defeating Aisam-ul-Haq Qureshi and Jean-Julien Rojer in the finals played yesterday in Paris.
More Stories