Nepal earthquake: BSNL to charge local rates for calls to Nepal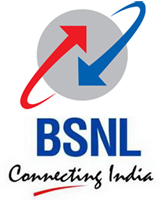 NI Wire, Mon, 27 Apr 2015
BSNL will charge the the local call rates for making calls to Nepal for next 3 days.
Historic Dharahara Tower collapses in Nepal due to two major earth quakes



NI Wire, Sat, 25 Apr 2015
Two major earth quakes jolted Nepal and other parts of India. Due to quakes historic Dharahara Tower collapses in Nepal and hundreds of people are feared to be trapped.
Earth Day 2015: Top inspiring quotes about the environment



NI Wire, Wed, 22 Apr 2015
Here are the top quotes for environment protection which you can share with your family and friends. Earth Day is celebrated and people should be educated about the environment protection.
Google Doodle is celebrating Earth Day



NI Wire, Wed, 22 Apr 2015
Google Doodle is celebrating the Earth Day by displaying the special image and message on it search home page.
India-France Sign MoU to establish a Marine Biology Institute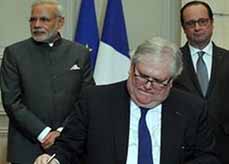 NI Wire, Sun, 12 Apr 2015
A Memorandum of Understanding (MOU) was signed in the presence of Prime Ministers of India and France during the visit Shri Narendra Modi to France, for establishing an Institute for frontier Marine Science & Technology Research in the five years.
More Stories