Court sends Musharraf on 14-day judicial remand



NI Wire, Sat, 20 Apr 2013
Former Pakistani President Pervez Musharraf on Saturday was sent to a 14-day judicial remand by an anti-terrorist court in Islamabad following the charges on him for detaining senior judges during a state of emergency imposed in 2007 under his rule, media reported.
Magnitude-7 earthquake jolts China; twelve dead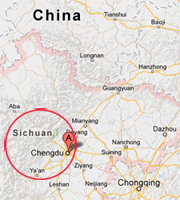 NI Wire, Sat, 20 Apr 2013
A powerful earthquake measuring 7.0 on the Richter scale rattled Sichuan region of western China Saturday morning. At least 12 people have been confirmed dead and over 100 people were injured in the temblor, a provincial seismological bureau confirmed.
BRICS states to set up teams to work on their development bank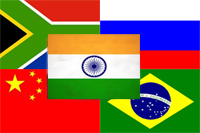 NI Wire, Fri, 19 Apr 2013
The Finance ministers of the BRICS countries on Friday agreed to form a delegation, which will formulate the main principles for establishing a development bank by this fall, Russian Deputy Finance Minister Sergei Storchak said.
Musharraf arrested, granted two days transit remand



NI Wire, Fri, 19 Apr 2013
Former Pakistani president and military dictator Pervez Musharraf was arrested on Friday, after he fled away a day after he fled away from the court complex on Thrusday after the Islamabad High Court cancelled his bail extension plea and ordered his arrest.
Musharraf to appeal in SC against arrest orders



NI Wire, Thu, 18 Apr 2013
Former Pakistan president and military ruler Pervez Musharraf will file an appeal in the Supreme Court on Thursday against arrest order for sacking 60 judges during the emergency rule imposed by him in 2007, a party spokesman has said
More Stories