Nalini Gupta launching the Costa neoClassica Sailings in Mumbai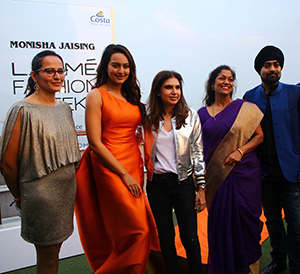 NI Wire, Sat, 21 Jan 2017
Nalini Gupta, Managing Director Lotus Destinations, Representative for Costa Cruise India, said, "We look forward to launching the Costa neoClassica Sailings in Mumbai
Sonakshi Sinha at Opening show of Lakme Fashion Week Summer Resort 2017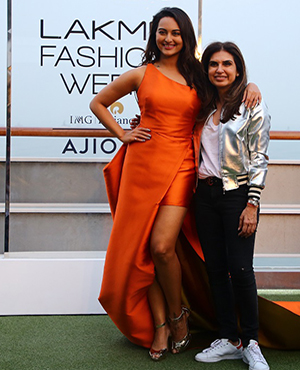 NI Wire, Sat, 21 Jan 2017
Lakme Fashion Week has been creating history in fashion by wooing audiences with enthralling offsite shows since 2000 in innovative locations
Amazon Fashion Week with Disha Patani sashaying down the ramp


NI Wire, Thu, 13 Oct 2016
Love Genration- a brand whose very ethos speaks global acceptance made a sparkling debut at the Amazon Fashion Week with Disha Patani sashaying down the ramp.
Designer Rajdeep Ranawat collection the PALACE -Spring Summer 2017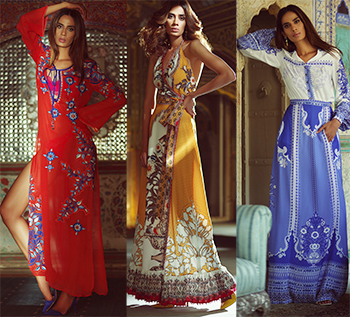 NI Wire, Wed, 12 Oct 2016
Deriving his inspiration from some of the palaces of India, the designer has explored the state of Rajasthan which is known for its beautiful structures and stunning architecture.
Kareena Kapoor Lakme Absolute Brand Ambassador at the Lakme Absolute Grand Finale Winter Festive 2016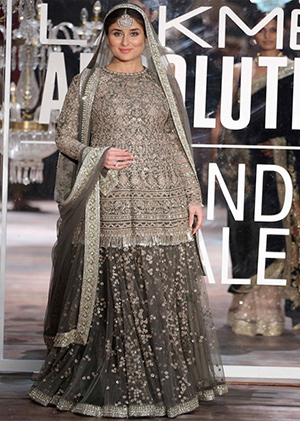 NI Wire, Tue, 30 Aug 2016
The Winter/Festive edition of Lakme Fashion Week saw a spectacular showcase of shimmering silhouettes on the runway, and Sabyasachi Mukherjee's 'Illuminate' Grand Finale at Mehboob Studios was a befitting tribute to the trend of the season.
More Stories