Surajkund International Crafts Mela celebrates partner country Sri Lanka's Independence Day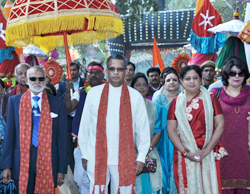 NI Wire, Tue, 4 Feb 2014
Sri Lankan Independence Day was celebrated at the 28th Surajkund International Crafts Mela being held at Surajkund, Haryana. This year Sri Lanka is the partner country of the International Crafts Mela.
Gunjan foundation hosts a musical evening with Sitarist Shujaat Husain Khan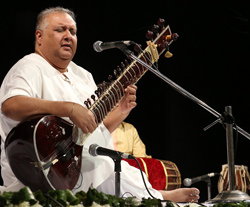 NI Wire, Tue, 17 Dec 2013
Sushma Singhvi, founder Gunjan Foundation - a Non-governmental social organization hosted a magical night of Sufi music with internationally famed Sitarist Shujaat Husain Khan at Chinmaya Mission, Lodhi Road.
Responsible tourism: A new approach towards tourism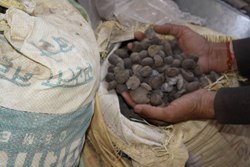 Amit Kumar, Thu, 31 Oct 2013
In recent times, Travel is all about exploring, new places, rich culture, new ideas and sometimes we go the extra mile with experiencing the taste of responsible tourism. Responsible tourism has emerged as one of the favourite tourism choice at present and becoming a global trend very fast.
Make this Diwali special with excellent decoration ideas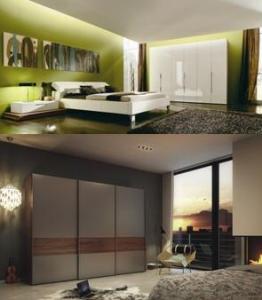 Amit Kumar, Wed, 23 Oct 2013
Diwali isn't mean only crackers and sweets but a festival of lights and prosperity. So, here are some unique ideas for you this Diwali to decorate your home with beautiful colors and warm welcoming ambience that would surely make this Diwali eventful as well as memorable for you.
Life for Art Shows How Creativity can be used for Humanitarian Purposes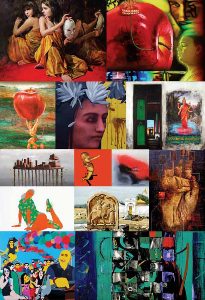 NI Wire, Fri, 18 Oct 2013
This year's Art for Life is a charitable fund-raising art event for the victims of the holocaust which hit Uttarakhand in the form of ravaging floods. Part of the proceeds of the event organized by Aapsa Art and sponsored by DLF5 and DLF Foundation from 18 to 20 October, will go towards the relief and rehabilitation of the victims of the floods.
More Stories