World Book and Copyright Day celebrated by National Book Trust in India



NI Wire, Fri, 20 Apr 2012
National Book Trust of India is organizing several programs on April 23 to celebrate World Book and Copyright Day.
Rowling to bring 'Harry Potter' encyclopedia



NI Wire, Wed, 18 Apr 2012
J.K. Rowling, the famous author of "Harry Potter" series of books is someone who keeps her promises. She had promised her followers an encyclopedia on her popular book series, and has now said that it is already in the pipeline.
UNESCO to protect now 'Titanic wreckage'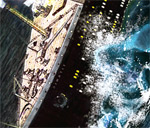 NI Wire, Fri, 6 Apr 2012
On marking the 100th anniversary of the sinking legendary cruise 'Titanic', United Nations Educational, Scientific and Cultural Organization (UNESCO) has announced to protect its wreckage in under water and will make it UNESCO's underwater cultural heritage site.......
President honours 50 personalities from Padma Awards today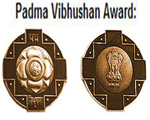 NI Wire, Wed, 4 Apr 2012
President Pratibha Devisingh Patil on April 04 conferred the prestigious Padma Awards to 50 eminent personalities including late cartoonist Mario Miranda, actors Dharmendra and Shabana Azmi......
Tilting occurred in Minarets of famous Taj Mahal



NI Wire, Thu, 22 Mar 2012
A minor tilting of Minarets of famous Taj Mahal has been occurred now a day.
More Stories