Chashme Buddoor: The charisma of 1981 gets digitalized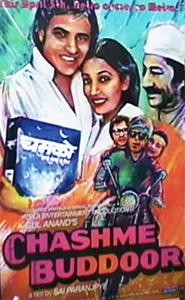 Amit Kumar, Thu, 4 Apr 2013
Though, the 1981 comedy drama Chashme Buddoor has got a remake now, but the essence of the original Chashme Buddoor that was released in 1981 is inimitable. Directed by Sai Paranjpye and produced by Gul Anand and Jayshree Anand ? Makhija, the original Chashme Buddoor featured Farooq Shaikh, Deepti Naval, Rakesh Bedi, Ravi Baswani and Saeed Jaffrey in the lead roles that made this movie memorable with superb appearance and brilliant piece of acting by each character.
Chashme Baddoor: Movie Review, story, release date, expectations


Amit Kumar, Thu, 4 Apr 2013
Once again Bollywood is all set to present one more remake this Friday with the release of David Dhawan's "Chashme Baddoor" starring Ali Zafar, Siddharth, Taapsee Pannu and Divyendu Sharma in lead roles. The film is all set to hit the cinemas on April 5 and expected to be full David Dhawan entrainment. Looking forward to the release of the film here is Chashme Baddoor review, story, release date and expectations.
Amisha Patel turns producer with 'Desi Magic'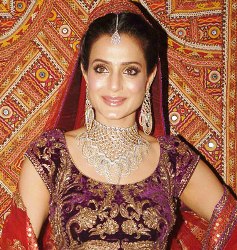 NI Wire, Wed, 3 Apr 2013
Bollywood actress Amisha Patel launched the first look of he upcoming movie 'Desi Magic' from which she will also make her debut in the field of production. Amisha released the first look through a live skit and dance performance along with her co-star Zayed Khan, in Mumbai.
Happy Birthday Prabhu Deva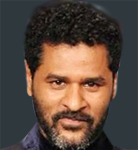 NI Wire, Wed, 3 Apr 2013
National Award winner Prabhu Deva turned 40 today. Prabhu deva is not only an iconic choreographer but also a successful actor. He has worked in many films as actor, dancer and choreographer, which has made him one of the most versatile artists of the country. Born on 3 April 1973 in Mysore, the Prabhu Deva is celebrating his 40th birthday today with tons of best wishes from family, friends and die-hard fans across the world.
Ayushman Khurana performed live to promote Nautanki Salaa:Watch Video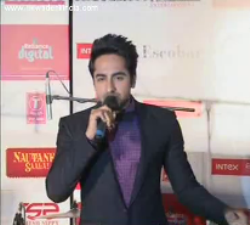 NI Wire, Tue, 2 Apr 2013
Actor Ayushman Khurana was seen performing live on the songs of his upcoming movie 'Nautanki Salaa', in a bar in Mumabi with the entire cast of the movie. In addition to Ayushman, co-actors Kunaal Roy Kapur, Pooja Salvi and Evelyn Sharma were also present there for promoting the Nautanki Salaa, which is set to release on April 12, 2013.
More Stories