Australian scientists conduct trials for Hepatitis C vaccine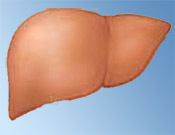 NI Wire, Thu, 16 Aug 2012
In a bid to save people from deadly Hepatitis C, Australian scientists have developed a vaccine that is undergoing trials. Around 200 million people worldwide are suffering from this disease.
Overweight mothers could invite health risk for babies



NI Wire, Thu, 16 Aug 2012
The expectant overweight mothers could be spoiling unborn baby's health for a lifetime, a new research has cautioned.
Drinking water regularly helps in reducing headache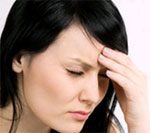 NI Wire, Mon, 13 Aug 2012
Scientists from the University of Maastricht, Netherlands have carried out a new study that claims people drinking water regularly are less prone to headaches and migraines.
Blood test for detection of Alzheimer's in pipeline



NI Wire, Fri, 10 Aug 2012
Soon Alzheimer's disease could be detected by a blood test, say researchers at Emory University.
Key cell signals inhibit babies' ability to fight infection


NI Wire, Thu, 9 Aug 2012
Infants often get disease due to not so well developed immune systems, but researchers says that it is possible to activate the crucial cells that can help combat the disease.
More Stories