IPL: Chennai Super Kings defeats Daredevils by 93 runs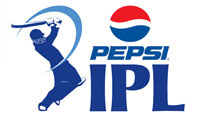 NI Wire, Tue, 22 Apr 2014
In a high-profile match, Chennai Super Kings put on a clinical show to beat Delhi Daredevils by a massive 93 runs in the Indian Premier League (IPL) match at the Sheikh Zayed Stadium.
India lost 2-4 to the Netherlands in the European Tour


NI Wire, Sat, 19 Apr 2014
In the fourth build-up game of the Europe Tour played in Netherlands, India went down fighting 2-4 to the Netherlands yesterday.
IPL 7: Royal Challengers crushed Delhi Daredevils by eight wickets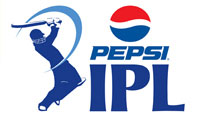 NI Wire, Fri, 18 Apr 2014
The glorious partnership with Virat Kohli and Yuvraj Singh guided the Royal Challengers Bangalore to a convincing eight wicket win over the Delhi Daredevils in the second match of the Indian Premier League (IPL) at the Sharjah Cricket Stadium
Pepsi Indian Premier League: Delhi Daredevils unveiled its jersey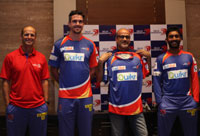 NI Wire, Tue, 15 Apr 2014
Delhi Daredevils unveiled their jersey for the seventh edition of the Pepsi Indian Premier League at an event organised at JW Marriot - Aero City, with online classifieds platform Quikr.com coming in as the principal sponsor
Top 10 Coaches in FIFA World Cup 2014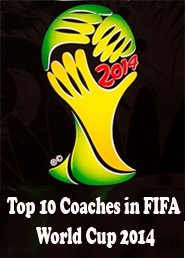 NI Wire, Mon, 14 Apr 2014
Here we introduce top top 10 coaches in FIFA World Cup 2014 and their respective coaching credentials.
More Stories