Mumbai Police seizes Sree Santh's phone, laptop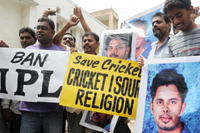 NI Wire, Sat, 18 May 2013
In a bid to expose the spot match fixing scam in IPL, Mumbai Pollice today have seized belongings of cricketer S. Sreesanth including mobiles, iPhones, laptops, data cards and other personal things which was checked by him in the Hotel
2013 IPL cricket spot-fixing in the history of match fixing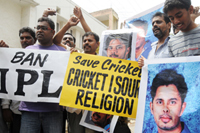 NI Wire, Sat, 18 May 2013
he recent resurface of spot-fixing in the ongoing Indian Premier League (IPL) cricket tournament is all shocking, if not surprising - considering its relevance in the last decade or so.
Sreesanth, two other Rajasthan Royals players held for spot-fixing



NI Wire, Thu, 16 May 2013
Three players including S. Sreesanth from IPL?s Rajasthan Royal, have been arrested by Delhi Police in Mumbai in connection with spot fixing, sources said Thursday. However, the names of the arrested players have not been revealed by Rajasthan Royals team, Delhi Police sources confirmed that Sreesanth was one of the three.
IPL 6: RCB to take on KKR at Ranchi today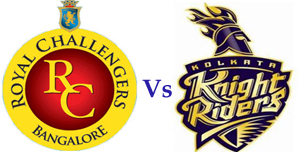 NI Wire, Sun, 12 May 2013
Royal Challengers Bangalore will take on Kolkata Knight Riders today on Sunday at Ranchi's Jharkhand State Cricket Association stadium, where only one match has been scheduled for IPL.
BCCI announces 15-men squad for Champions Trophy 2013


NI Wire, Sat, 4 May 2013
The Board of control for Cricket in India (BCCI) has announced a squad of 15 members for forthcoming Champions Trophy 2013 to be held from June 06 to June 23, 2013. The second important One-Day International (ODI) Tournament after World Cup will be jointly host by England and Wales...........
More Stories