Now send Recorded Clips through Skype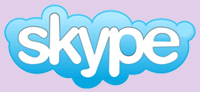 NI Wire, Tue, 19 Feb 2013
Skype has launched a new Video Messaging Service that allows users to send recorded clips of their conversations to their contacts.
Simmtronics launches XPad X-1010 tablet priced at Rs 8499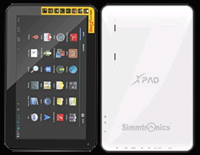 NI Wire, Tue, 19 Feb 2013
Simmtronics, a New Delhi based tablet manufacturer has launched a new tablet in its its X Pad range named XPad X-1010. XPad X-1010 tablet is priced at Rs. 8,499.
Micromax Canvas HD A116: Features, Price and Specifications


NI Wire, Sat, 16 Feb 2013
Micromax has launched its much-anticipated smartphone, Micromax Canvas HD A116. Micromax A116 is an upgradation to its A110 smartphone with better features and specifications.
Asteroid 2012 DA14 passes by Earth, no harm done


NI Wire, Sat, 16 Feb 2013
A 15-storey building high asteroid named 2012 DA14 came closest to the Earth late Friday and is now heading away from the planet.
India all set to put seven satellites into Space on Feb 25


NI Wire, Fri, 15 Feb 2013
This February 25 is going to play a crucial role for Indian Space mission when its space agency is all set to put seven foreign satellites into orbit including an Indo-French collaborative satellite SARAL.
More Stories