False report of Indian workers' death in Bahrain
Manama, Bahrain, Wed, 01 Apr 2009
Sandeep Singh Grewal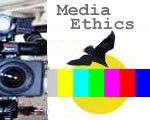 Call it a bad taste or a blow to media credibility, as an Indian TV channel broadcasted breaking news about the death of 25 workers in a blaze in Bahrain. It was later labelled as an – April fool Joke by the authorities.
Kairali TV broadcasted the news late on Tuesday, which created panic and outrage among the strong Indian community in the Kingdom. The Indian embassy was reportedly flooded with calls from anxious relatives who wanted to confirm the incident.
The Civil Defence Authority here stepped in as the news gained momentum and they later dismissed the case as a "hoax call taken seriously by the TV channel."
Bahrain officials have not yet announced any action against the TV channel heads in the island. Officials from the station bureau in Bahrain were not available for comment. Kairali Channel is popular among the strong Malayalee population in the Gulf States.
The hoax call brought back memories of sixteen Indians who perished in a fire in their apartment-type camp in Gudabiya in 2006. This week was the third anniversary for the blaze victims who are still waiting for compensation.
"Flashing false news about death of Indian workers is unacceptable. Indian community is our strategic partner in contributing to the Bahrain economy. But using media as a tool to play with lives and emotions of people is bad taste," Faisal Fulad from the Bahrain Human Rights Watch Society said.
He further added that media should be more responsible before running a story.
"God forbid, if there was actually a fire, do you think Indians would trust this channel" I doubt," Fulad said.
More than 500,000 expatriates live in Bahrain, out of a total population of 1,040,000.
* Contact the reporter of this story: Sandeep Singh Grewal in Bahrain at sandy.media@gmail.com
LATEST IMAGES

MORE...
Social bookmark this page
Post comments: