India tells Iran to address trade imbalance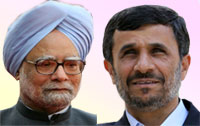 NI Wire, Thu, 30 Aug 2012
Indian Prime Minister Manmohan Singh Wednesday in a meeting with Iranian President Mahmoud Ahmadinejad said that India and Iran should address their trade imbalance, which is tilting in the favour of Iran........
Am sure, Pak will notice Kasab sentence: Krishna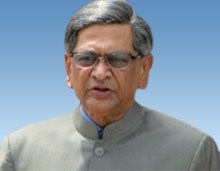 NI Wire, Wed, 29 Aug 2012
Indian External Affairs Minister S M Krishna, who is at present in Tehran, capital of Islamic Republic of Iran, with Prime Minister Manmhoan Singh to take part in Non-Aligned Movement meet, Tuesday said that Pakistan would note Supreme Court's verdict on Kasab as Supreme Court is the apex body of judgment and its verdict becomes law..........
PM set to visit Tehran for attending 16th NAM summit


NI Wire, Tue, 28 Aug 2012
Indian Prime Minister Manmohan Singh is set to visit Tehran, the capital of Iran Tuesday evening to attend the 16th summit of the Non Aligned Movement (NAM) in which several prominent leaders including United Nations Secretary General Ban Ki-moon, The Supreme Leader of the Islamic Revolution, Ayatollah Seyyed Ali Khamenei and President and Prime Ministers of Gulf and Asian countries are scheduled to appear.
Pak SC extends time limit to PM Pervez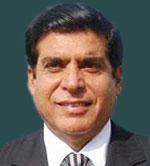 NI Wire, Mon, 27 Aug 2012
The Pakistani Supreme Court Monday ordered Prime Minister Raja Pervez Ashraf to re-appear before the apex court on September 18, as Raja today has sought more time to write to Swiss authorities to reopen corruption cases against President Asif Ali Zardari........
Apple awarded $1 bn in patent fight against Samsung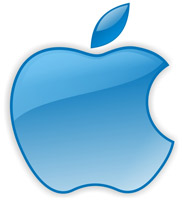 NI Wire, Sat, 25 Aug 2012
In a major decision, a federal jury in California has given its verdict in favor of Apple for the wilful violations of its patents against the South Korean company Samsung. The court has awarded Apple more than $1 billion in damages.
More Stories