Barack Obama wins re-election: Tweets 'four more years'



NI Wire, Wed, 7 Nov 2012
Barack Obama has repeated history and won the second term as the President for US by defeating Republican candidate Mitt Romney after mooting all the speculations.
Putin dismisses Serdyukov, appoints Sergei as new Defense Minister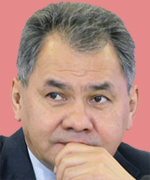 NI Wire, Tue, 6 Nov 2012
Russian President Vladimir Putin dismissed Anatoly Serdyukov from the post of Defense Minister and has appointed former Emergencies Minister Sergei Shoigu as the new Defense minister as his replacement.
US election: Stage set for final round battleground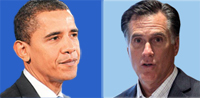 NI Wire, Tue, 6 Nov 2012
There is a reason for smile to the US president Barack Obama who has gained a slight lead in the exit poll in the race of President post for US. In a bid to choose the new president for America, Voters will cast their votes today.
US Presidential Elections 2012 Obama-Romney Campaign ends tonight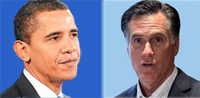 NI Wire, Mon, 5 Nov 2012
Campaign of US presidential elections 2012 will end on Monday and both Barack Obama of Democratic Party and Mitt Romney of Republican Party will make their last speeches today.
Francis Drake


NI Wire, Sun, 4 Nov 2012
Francis Drake, famous for his successful circumnavigation of the world between 1577 and 1580
More Stories