Designers excited about India Bridal Fashion Week 2013 in Delhi
New Delhi, Thu, 11 Jul 2013
NI Wire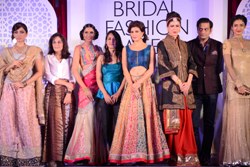 The official announcement of India Bridal Fashion Week 2013 to be held from July 23 to 28 was done in a spectacular show in the presence of leading fashion designers, corporate personalities, sizzling models and the brand ambassador of the show bollywood actress Jacqueline Fernandez.
This is the first time Delhi will host the Amby Valley India Bridal Fashion Week (AVIBFW) in which 12 eminent fashion designers of the country will showcase their collections of fashion and lifestyle brands including apparel, jewelry & accessories and other services in the luxury wedding segment.
Here is the video of the show:
Images of the show: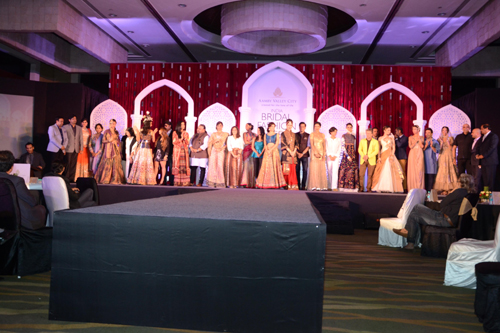 On the opening ceremony, models walked in ramp to display the collection of 12 fashion designers taking part in the event which included Adarsh Gill, Ashima Leena, Falguni & Shane Peacock, JJ Valaya, Jyotsana Tiwari, Meera Muzaffar Ali, Raghavendra Rathore, Rina Dhaka, Rohit Bal, Shantanu Nikhil, Suneet Varma and Tarun Tahiliani.
Moreover, all the designers looked quite excited about the event as it is being organized for the first time in the Capital and expressed their excitement in their own way.
Adarsh Gill: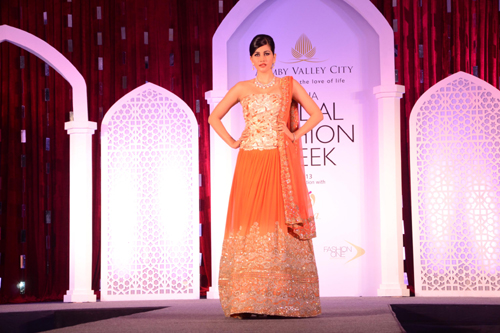 The Amby Valley India Bridal Week is a brilliant platform for fashion designers, it is an innovative way to showcase trends and capture the biggest influences and also reach a larger audience. I am happy to be a part of this wonderful event and I must add that it is heartening to see, that the organizers are maintaining international standards.
Ashima Leena: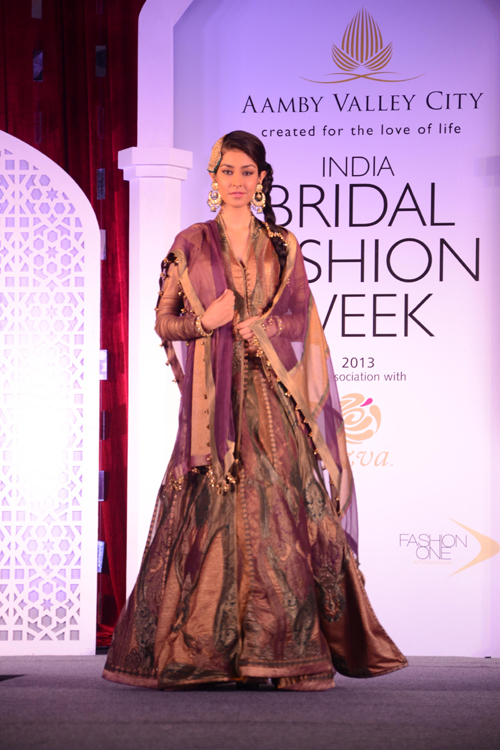 It gives us great pleasure to be a part of the first edition of India Bridal Week in New Delhi, we're sure that Fashion One International will soon be synonymous with Indian bridal luxury and deliver a stellar event in the coming weeks.
Falguni and Shane: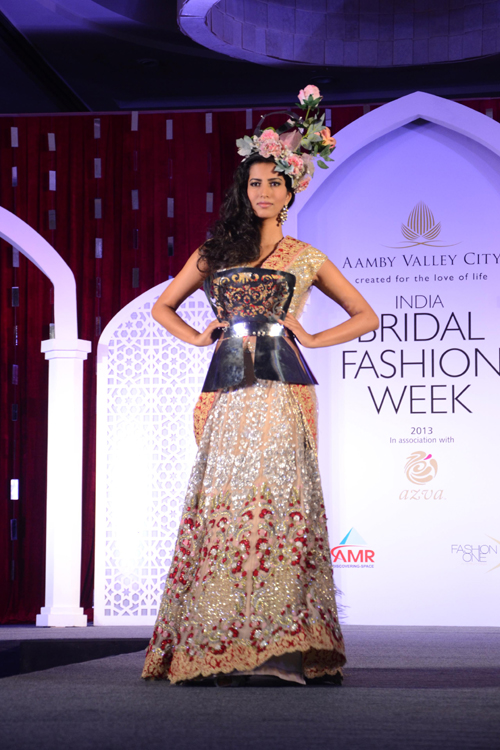 Since we are known for our contemporary couture lines for the modern Indian bride, Aamby valley India Fashion Week automatically becomes an appropriate platform to show case our Fall Winter 2013 collection.
J J Valaya: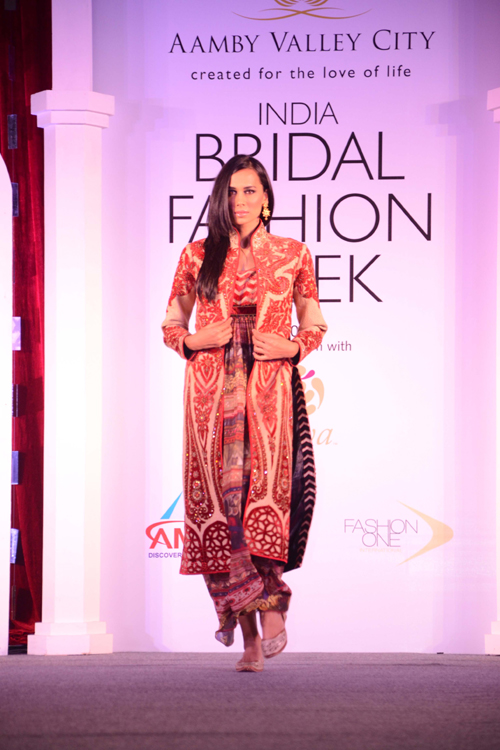 Our association started in the year 2012 with ours being the Grand Finale show at the Mumbai Edition of IBFW. It was an exceptional experience and we are glad to take forward the association this year as well, as we open the first edition of IBFW, Delhi. I find IBFW focused and with a definitive vision for the future of the Bridal fashion industry in India. India being one of the few places in the world where Couture is still created and cherished, IBFW successfully showcases the coming together of the best and biggest couturiers of the country on a single unified platform. I cannot imagine IBFW not being the first and last stop for a prospective Bride and/or Groom!
Jyotsna Tiwari: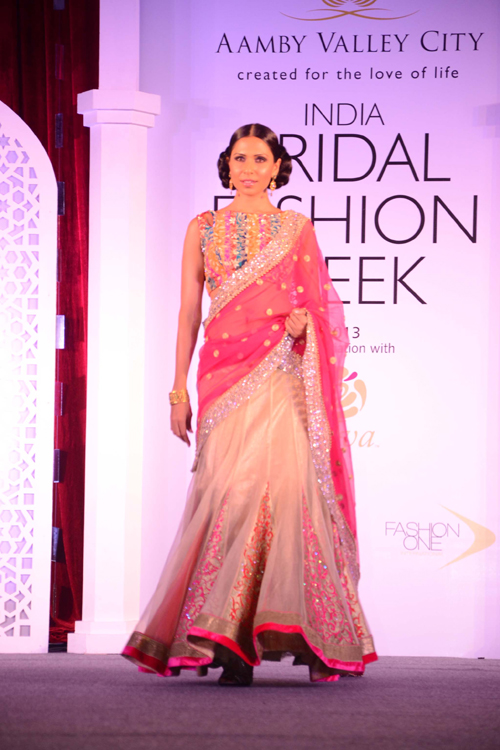 IBFW focuses to provide the best in the category of bridal luxury. Being part of IBFW gives an Indian designer the opportunity to showcase their collection to a wide range of audience. Also it is a great platform to promote trade and connect with consumers and buyers.
Raghavendra Rathore: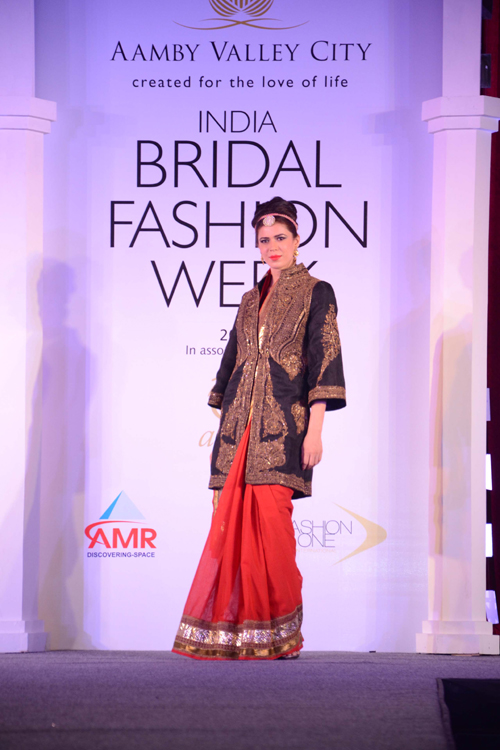 The India Bridal Fashion Week is a unique platform discreetly providing all the needs for an ideal wedding and also giving direction to couture trends for the season. The exclusiveness of the event only enhances the business approach the entire concept has, in both the B2B and online presence. It is a pleasure to be part of the IBW Platform and we look forward to a long term association.
Rina Dhaka: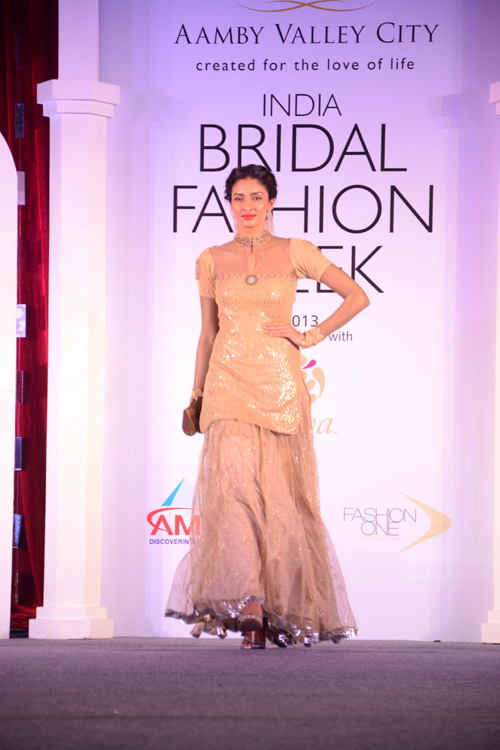 The India Bridal Fashion Week provides a great platform for us Designers to showcase the couture collection and this grand scale event is the best occasion for an interaction and understanding of the buyers.
Shantanu & Nikhil: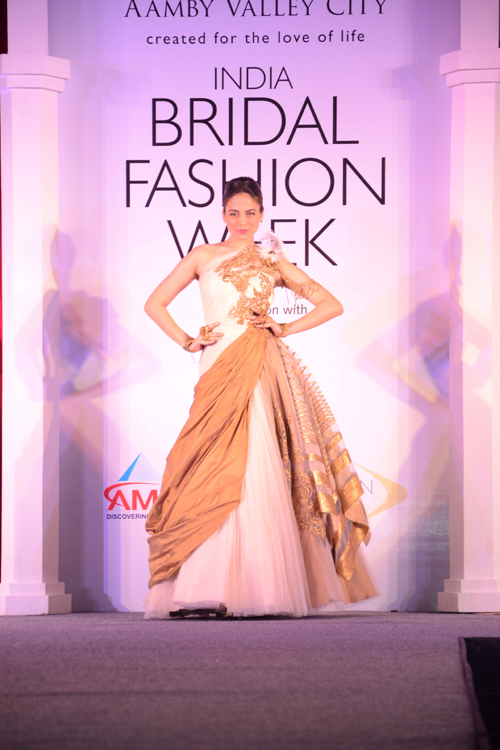 Since we are known for our contemporary couture lines for the modern Indian bride, Aamby valley India Fashion Week automatically becomes an appropriate platform to show case our Fall Winter 2013 collection.
Suneet Varma: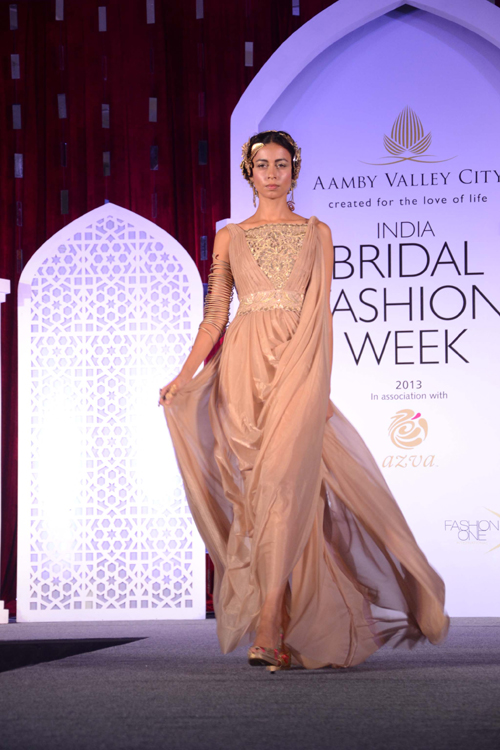 I am pleased to be associated with the India Bridal Fashion Week and very excited to showcase my Fall'13 collection. We are a nation of people who have had the tradition of having things 'made to measure' or 'personally customized', so couture and its benefits are not lost on us. The Bridal Couture week in Delhi and Mumbai are well planned and provide the designers with an interesting platform to showcase the collection well before the season begins and so it's good for business. I am happy to be part of this robust partnership and look forward to many more years of success.
Tarun Tahiliani: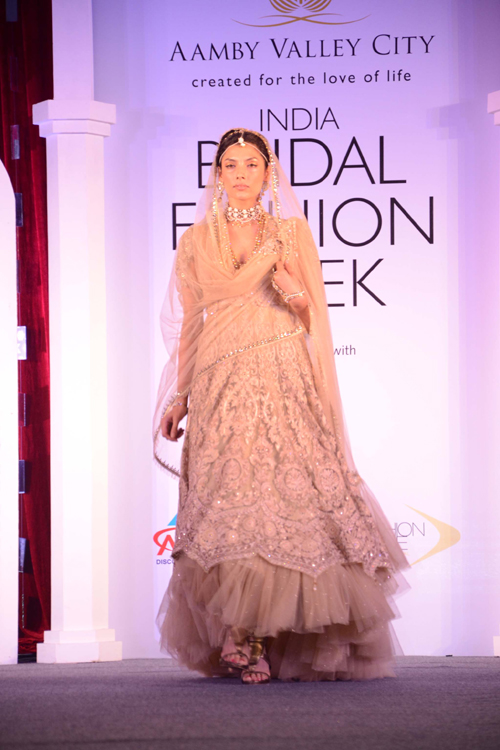 Glimpses of shimmering gold, hues of soft pastels and a whimsical frothiness are reminiscent of an era of charm and elegance. "Creating couture which keeps distinctive Indian crafts alive, while exploring visions in sparkling crystal and carat, reflects emotions that give shape to sensuous, elegant and bespoke luxury for brides, grooms and their families as well as for other occasions. This collection will be living, breathing heritage, married with the fresh vibrancy and essence of modern India.