West Nile virus hits US, kills 46 in Texas
New Delhi, Sat, 08 Sep 2012
NI Wire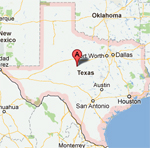 Mosquito-borne West Nile virus has killed at least 46 people in Texas State in the US this year, says a Xinhua report.
The recent reports came from Dallas county and El Paso county, and each county have confirmed one death due to the virus, reports local TV channel ABC13.
Amid a nationwide outbreak of the virus, Texas is the worst hit state with almost 45 percent of the nation's total, and about half of the deaths.
A total of 1,013, virus cases reported in Texas this year, including at least 523 cases of neuro-invasive West Nile, the most serious form of the illness which harms the nervous system.
439 neuro-invasive cases reported in 2003 as per Xinhua reports.
According to a government official, the number of West Nile virus cases reported across the US till September is also the highest since the disease was discovered in the country in 1999.
There are reports of West Nile virus infections in people, birds or mosquitoes from 48 states. The prevalence of disease is high in six states -- Texas, South Dakota, Mississippi, Oklahoma, Louisiana and Michigan as 70 percent cases reported from these states.
Health officials in Oklahoma also said the state had surpassed its record for West Nile virus infections in a single year.
West Nile virus was first identified in Uganda in 1937. It is a mosquito-borne illness that leads to serious neurological disease in some cases. The disease exhibits symptoms that include; sudden onset of fever, headache, nausea, dizziness and muscle weakness.
--with inputs from IANS
LATEST IMAGES

MORE...
Social bookmark this page
Post comments: