India to have its own navigation satellite by 2013: K. Radhakrishnan - ISRO Chairman
New Delhi, Mon, 23 Jul 2012
NI Wire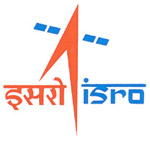 K. Radhakrishnan, Chairman of Indian Space Research Organization (ISRO) and the Space Commission has said that India will include its name among the countries who have their own Navigation satellite by 2013.
India and ISRO are planning to launch their own navigation satellite system that will include 7 satellites.
K. Radhakrishnan was addressing the 2nd convocation of The National Degree College.
He said that the first of the seven satellites would be launched in 2013. Besides Astrosat, an Indian multi wavelength astronomy satellite would also be launched in 2014.
"We have eight modern communication satellites, which is touching all of our lives. Nearly 70 nations make use of the data from our remote sensing satellites," he added.
India is one among the six nations to build and launch its own satellites and one among the four nations to succeed in precise re-entry and recovery of satellites.
LATEST IMAGES

MORE...
Social bookmark this page
Post comments: