Shena Aggarwal IAS topper 2011-2012 reveals her success story
New Delhi, Wed, 09 May 2012
NI Wire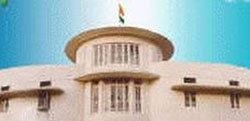 Shena Aggarwal IAS topper 2011-2012 who has topped the civil services exams conducted by UPSC says that result has taken her by surprise. She was expecting a good rank this time but her rank is way above her expectations. While talking about her success story, she defied the beliefs that a civil services aspirant should live in isolation. She said that one should take part in sports, watch movies and cultural activities.
Before topping the prestigious IAS exam Shena Aggarwal was already selected for the civil services and she is presently undergoing training at National Academy of Direct Taxes, Nagpur for IRS. She says that IRS is also a good service but when she started preparation for civil services she thought of IAS only. And that is why she decided to give it one more try, says a happy Shena Aggarwal. She said that she is able to make it to the IAS, it is a dream come true for her.
Shena Aggarwal started preparation for the UPSC civil services after completing MBBS from AIIMS in 2010 and did preparations along with job. She relied on self-study took guidance from teachers. She took part in tests to find out her shortcoming and correct her weaknesses. She read newspapers and magazines to get a better understanding of current events.
Shena Aggarwal IAS topper has worked hard to become successful but she gives credit of her success to her parents, teacher and friends.
Shena Aggarwal's parents says that they have no words to express their happiness.
The success story of Shena Aggarwal IAS topper 2011-2012 could be inspiration for aspiring candidates.
Sheena Aggarwal Profile
Shena Aggarwal
Father's Name: Dr. C. K. Aggarwal
Mother's Name: Pinki Aggarwal
10th: Sant Nischal Singh Public School Yamuna Nagar
12th: Dayanand Public School Nabha
MBBS: AIIMS Delhi
Presently undergoing training as an IRS at National Academy of Direct Taxes, Nagpur