Whitney Houston stored drug to avoid unavailability
New Delhi, Mon, 07 May 2012
NI Wire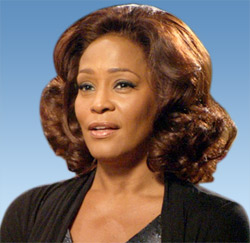 American singer and actress Whitney Houston who died on February 11 at age 48, reportedly lived a life of grave substance abuse after claiming sobriety in 2010, further reports of drug use have come to the surface.
The Daily Beast has given an in-depth look into the singer?s addiction through the years. The reports says that the actress and singer spent thousands of dollars a week buying drugs and store it in the house in order to avoid its non-availability.
"The family was afraid of the embarrassment on some level and wouldn't confront her early on," Monique Houston, who married Gary Houston and divorced him in 2001 has been quoted as saying in Fox News.
"Her mother would always say, 'I don't understand this drug thing.' And she didn't. They let it get too bad before they understood she needed serious help, and then it was too late," she added.
While talking about the assumption that Whitney was introduced to drugs by her ex-husband Bobby Brown, Monique says that isn't the case.
"Drugs were around her for years before she met Bobby and continued after he left. It was worse when they were together, but he didn't cause it," she said.
--with inputs from ANI
LATEST IMAGES

MORE...
Social bookmark this page
Post comments: