BJP activists provoke violence in assembly poll bound Gujarat
New Delhi, Sat, 24 Nov 2012
NI Wire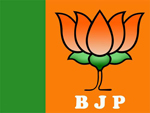 In a move to polarize the voters and to take the advantage of the current political situation ahead of the assembly election in Gujarat, the Bhartiya Janta Party activists Friday disrupted a rally of the Congress party in Ahmedabad.
The incident took place when the Congress party workers on cycles took out a rally to canvass for their candidates.
BJP activists also organised a campaign through a 3-D video projection, highlighting the achievements of the Narendra Modi administration.
BJP activist and technician in-charge of this unique 3-D campaign, Manish, said, "We have made a virtual chariot with the help of the technology and campaigning is being done through this technology which would make people feel that they are standing with Narendrabhai (Modi) during the campaign. Campaigning through chariot will be done in four main cities of the Gujarat namely Rajkot, Baroda, Surat and Ahmedabad."
Seeking votes ahead of state polls, various political parties are making efforts to lure the electorate with tall promises by orating on various issues like price-rise, corruption and law and order among others.
The rift between BJP and Congress has always been in the limelight, this time targeting Gujarat and Himachal Pradesh to fetch votes in order to elect a new government.
The first phase of the Gujarat assembly polls will take place on December 13, while the second will be held on December 17. Counting of votes will take place on December 20.
Narendra Modi is seen as the strongest candidate of BJP during general elections in two years, thanks to rapid growth and a perception of corruption-free governance in his state, which has 5 percent of India's population but contributes 16 percent to national industrial output.
Under the high-profile but controversial Modi, Gujarat stands apart in a country that doesn't always make it easy for manufacturers.
Earlier, Modi had embarked on series of three-day fasts to promote 'harmony', which was seen as a way of helping revamp the image of a leader accused by critics of complicity in communal riots that killed at least 1,000 people in 2002.
--With ANI Inputs--