Sadbhawana Yatra organized on birth anniversary of Indira Gandhi
New Delhi, Mon, 19 Nov 2012
NI Wire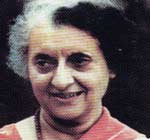 Ramesh Dutta, former Mayor of Delhi and Chief Organizer, Nehru Brigade today started Sadbhawana Yatra on the birth anniversary of late Prime Minister of India, Indira Gandhi.
According to Ramesh Dutta, chief of Nehru Brigade, Kamal Nath, Minister in Govt. of India started this yatra from Rajghat and ended at Teen Murti Marg. On the occasion, Kapil Sibbal, Minister, Harish Rawat, Minister, Shiela Dixit, Chief Minister of Delhi, Yoganand Shastri, Speaker, Delhi Vidhan Sabha, J.P. Aggarwal, President, Delhi Pradesh Congress Committee and other dignitaries were also present.
Speaking on the occasion, Jai Parkash Aggarwal, President, DPCC said that Ramesh Dutta is the followers of the ideas and principles of Gandhi ji. He always fights like a soldier in the benefit of downtrodden peoples.
He always participated with utmost dedication in all the functions organized relating to Nehru family alongwith his Nehru Brigade. Aggarwal honoured amesh Dutta by presenting a shawl. Aggarwal said that Dutta alongwith his Nehru Brigade always takes part in every occasions of the Nehru family. Remembering Nehru family, Ramesh Dutta and volunteers of the Nehru Brigade alongwith children also planted rose siblings; flee the pigeon that symbol of peace on the occasion.