Health Ministry views to extend MBBS course duration
New Delhi, Thu, 22 Nov 2007
NI Wire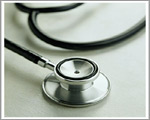 Nov 22: The Union Ministry of Health and Family Welfare taking account the shortage of health professionals in rural regions of the country and the immediate need to improve the standard of health care has come with a proposal to extend the duration of MBBS course so that doctors can spend more time in countryside for their medical practice.


The Union Ministry came with the revelation that it is thinking of extend MBBS course to another year to meet the demand of doctors in rural India.
A team led by Professor R Samba Siva Rao, Additional Director General of the Ministry of Health and Family Welfare interacted with Mumbai based doctors, interns, parents and faculty member to weigh the response to their ideas of extending the course duration for one more year by making necessary amendments to Medical Council of India Act.
But the Maharashtra association of Resident Doctors with interns condemned the idea in same voice terming it as a gimmick to provide fake answers to health care demands.
This high level panel has toured many states capital and with more upcoming tours to measure the response on government suggestion to submit a report next month.
Many colleges are in view that extending the duration is impracticable and rural posting should be made optional while others want that serving in rural areas should be contracted in that duration of five and half year only.
It is also reported that the majority of interns are ready to work in villages provided infrastructure and stipend should be improved.
However Professor Rao said, "Majority of them have agreed that doctors will work in rural areas during their five and a half year MBBS course, provided infrastructure is improved and the stipend is increased to Rs 8,000 from Rs 1,700. The idea is that they will work in community health centres and primary health centres for four months each and subsequently when they are offered government jobs they will not hesitate."
But he opined that the increment in stipend is in discretion of state machinery and all they can do is to suggest guidelines based on the reports collected.
The panel after visiting Amritsar, Guwahati, Bhubaneshwar and Mumbai will visit 12 more states to get the response of faculties and student related to medical profession.
But the proposal has fueled opposition in students as many in numbers gathered to protest the ministry proposal.