Parliament adjourned after BJP's disruptions over PM's resignation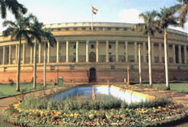 NI Wire, Wed, 8 May 2013
Parliament was adjourned on Wednesday following the disruption created by opposition party BJP demanding the resignation of Prime Minister Manmohan Singh over the irregularities in the allocation of coal blocks. The opposition also demanded P.K. Bansal and Ashwani Kumar to step down.
Karnataka polls: counting begins, Congress, JD(S) leads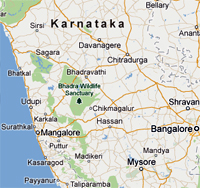 NI Wire, Wed, 8 May 2013
The incumbent Bhartiya Janta Party (BJP) is lagging behind to its opposition Congress Party and Janta Dal (Secular) in the initial trends of the counting that has begun since morning.................
Online registration for JEE Advanced 2013 begins today



NI Wire, Wed, 8 May 2013
The online registration process for JEE Advanced 2013 for the successful candidates in JEE Main 2013 begins today. Candidates aspiring to appear in Joint Entrance Exam (Advanced) 2013 scheduled to be conducted on June 2, 2013 can register themselves for the same by visiting the official website of JEE Main
JEE Main results declared, register for JEE Advanced 2013



NI Wire, Tue, 7 May 2013
Candidates who have successfully cleared the JEE Mains 2013 and willing to appear for JEE Advanced 2013 can now register themselves for JEE Advance starting from 8 May to 13 May, 2013.
Delhi University B.Ed. admission Schedule 2013 issued


NI Wire, Tue, 7 May 2013
Delhi University has released the B.Ed. Admission Schedule 2013. According to the Delhi University B.Ed admission schedule 2013, the online application form can be filled from Wednesday, May 15, 2013 for the B.Ed entrance exam 2013-2014.
More Stories