History About Surajkund Craft Fair
Lake of the Sun, Surajkund is filled with color and chit chattering of people as it sees the dawn of 26th Surajkund Crafts Fair. Surajkund is a town on the outskirts of Faridabad Haryana, just 8 kms away from New Delhi. Thousand of visitors are turning up for the colorful fair, which has started on February 1, 2012 and will continue till February 15, 2012.
Before going on for what it has to offer this year lets take a look at a brief history about Surajkund Craft Fair:
Surajkund got its name from the reservoir whose history dates back to 10th century, when the area was under Tomar Dynasty. It is said that the then king Suraj Pal constructed it, as he was Sun worshiper.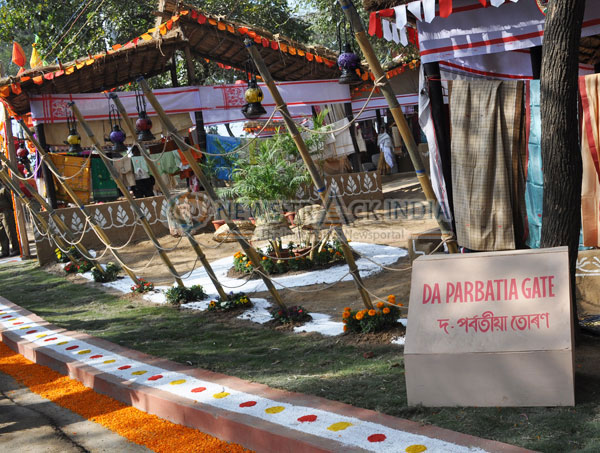 In 1987, Haryana government started Surajkund Crafts Fair to make this place a tourist spot. Since then it has attracted thousands of visitor who come here every year to see some of the finest work of handicraft and handlooms.
Last year Surajkund Crafts Fair Association recorded a footfall of 7.5 lakh last year and they are expecting it to cross 10 lakh this year. 400 and more renowned craftsman from all over India and also from many foreign countries will make their stay in Surajkund during this two week long fair.
Besides visitor, craftsmen and participant from all around the world come to showcase their talent. This year participants from SAARC countries, Kyrgystan, Uzbekistan, Congo and the Fair partner Thailand (the Chief Guest of Republic Day Celebration as well) are coming to Surajkund.
Every year the fair theme is set on a particular state of India, this year it's Assam. There are many cultural programs that take place in the fair that people can look forward too:
| | |
| --- | --- |
| There will be a cultural performance by the theme state Assam that will depict the tradition of its state. | 1st February 2012 |
| Their will be a Medley performance by the foreign cultural troupes of Tajikistan, Uzbekistan, Kyrgystan & Congo | 2nd February 2012 |
| There will be unique fashion Show on Khadi. Designers will present a collection made by Khadi. | 3rd February 2012 |
| Fusion of traditional and western/contemporary dance and music, which will be presented by veteran Dinesh Yadav. | 5th February 2012 |
| Hasya Kavi Samelan is organized, which will be presented by renowned Dinesh Raghuvanshi. | 7th February 2012 |
| There will be blend of fusion Kathak. | 8th February 2012 |
| Famous Niami Bandhu will present Qawali. | 10th February 2012. |
| The night of will see a band performance, named Band and Rock by Padamjeet Sherawat. | 12th February 2012 |
| Azaadi The Band will present a show on | 14th February 2012 |
| The last day of 26th Surajkund Craft Fair will have a closing ceremony. | 15th February 2012 |
Apna Ghar depicting the culture and tradition of Haryana is the highlight of this year.
The Fair entry is from 9:30am in the morning till 7pm in the evening. One can roam and enjoy the Fair and at the same time can buy the things they like. Cultural programs will start from 6pm and will go on till 10pm.
One can reach the fair by buses that are arranged specially by Surajkund Crafts Fair Association. Boarding of such buses is from New Delhi. Log on to harayanatourism.gov.in for further details and booking of online Mela tickets, room reservations and offline E-ticketing.
View History About Surajkund Craft Fair News