Film Star Katrina Kaif
Bollywood actress Katrina Kaif at the Auto Car India Awards 2009 at Taj Land?s End, Mumbai.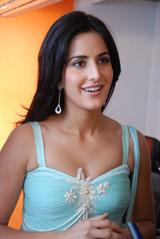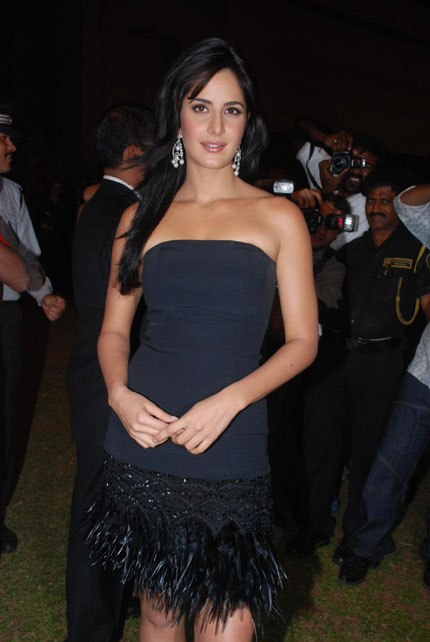 Displaying 1 - 10 of about 52 for Katrina Kaif.
Hot news for Katrina Kaif.
Salman immortalised at Madam Tussauds - 16 Jan 2008
Salman is finely immortalised in Madam Tussauds museum in London at a new hall called Premiere Nights; he himself was there to unveil the neatly carved wax model with Katrina Kaif on Tuesday.

West takes lead despite Kaif's marathon effort - 29 Jan 2008
Kaif put up all his effort to come close to West despite losing his overnight partner Mahesh Rawat at the score of 268. The duo of Kaif and Rawat added 84 runs for the crucial seventh wicket stand. Kaif, 96 overnight started the day's

Miss Britain army lass hopeful found 'catwalk scarier than Iraq' - 01 Jan 2008
London, July 19 (ANI): Competitor for the Miss England crown, Lance Corporal Katrina Hodge stated that she found walking the catwalk scarier than her time in Iraq. Hodge, 21, from Tunbridge Wells, Kent, was commended for her bravery

Music of Bollywood film "Singh is Kinng" released in Mumbai - 01 Jan 2008
, Katrina Kaif, Neha Dhupia, Javed Jaffrey, Ranvir Shorey, Om Puri and model turned... faith in the director Anees Bazmee that made Bollywood actress Katrina Kaif sign... of cinema and I trust his judgement," said Katrina. The film is slated

The IIFA night crowns King Khan as Bollywood Badshah - 09 Jun 2008
booked their thrones at best debut actor and actress, Abhishek Bachchan and Katrina Kaif won the honour of the receiving the Style Icon trophy. Neil Nitin Mukesh... like Katrina, Kareena, Govinda and stars from the movies like Acid Factory

Bollywood flick 'Singh is Kinng' is all set to rock the world - 01 Jan 2008
is Kinng', starring action hero Akshay Kumar and gorgeous Katrina Kaif, has already...;Akshay and Katrina have sizzled the screen in various other films and it is time... get quite bored otherwise," said Katrina. Shot mostly in the sun kissed

Bollywood flick 'Singh is Kinng' to rock audience soon - 01 Jan 2008
Mumbai, July 27 (ANI): Bollywood flick 'Singh is Kinng' starring Akshay Kumar has promised to floor the audience with its entertaining storyline. Directed by Anees Bazmee, the film starring Katrina Kaif has already generated quite

Deepika Padukone voted 'the world's sexiest woman' - 01 Jan 2008
Bipasha Basu, Katrina Kaif and Kareena Kapoor. She was found to be an ideal

'Hello' needed a star like Salman: Atul Agnihotri - 01 Jan 2008
including Katrina Kaif, Sharman Joshi, Sohail Khan, Isha Koppikar, Gul Panag, Amrita Arora and Arbaaz Khan. Katrina plays a fellow traveller who narrates

World's most popular list - Maxim Hot 100 comes to India - 01 Jan 2008
of the Indian Film Industry's top celebrities like Bipasha Basu, Katrina Kaif