IITF, Pakistan's Stall: The prime crowd puller



Binita Tiwari, Sat, 24 Nov 2007
India International Trade Fair though creating traffic snarl but the crowds in numbers are enjoying every bit of it. India Trade Promotion Organisation through this fare tries to bring the warmth of many countries in the cold month of November ...
School children to take oath for heritage preservation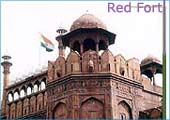 NI Wire, Mon, 19 Nov 2007
In one of the innovative initiative, the Union Ministry of Culture has decided to bring school children in its mission to save the cultural symbols of the country from vandalisation. The National Mission on Monuments and Antiquiti-
Diwali, the festival of prosperity and wealth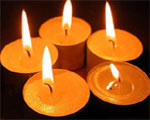 Binita Tiwari, Thu, 8 Nov 2007
Diwali, 'the festival of light, prosperity and wealth' is celebrated in the entire country along with some other parts of the world. Though it may be known as some different names but the celebration purpose is always same. To ...
Dhanteras, a day of good fortune and prosperity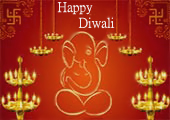 NI Wire, Wed, 7 Nov 2007
Today is Dhanteras and is the first day which mark the beginning of five long day celebration of Diwali festival, the festival of lighting 'diyas' (lamp). This day prior to Diwali is also called as "Dhantrayodashi� or "Dhanwantri Tridoshi� ...
Katyayani is the sixth form of Goddess Durga



NI Wire, Wed, 17 Oct 2007
Sixth manifestation of Durga is called 'Katyayani'. On the fifth day of festival, the mind of the devotee rests in 'Ajna Chakra'. Person who worships this form of goddess attains all the four fruits, 'Dharma', 'Artha', 'Kama' and ...
More Stories