Rahman's remarkable achievement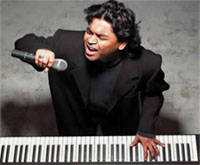 NI Wire, Mon, 23 Feb 2009
An obvious choice for Best Original Score and Best Original Song, Indian music composer Allah Rakkha Rahman created history at the 81st Academy Awards by bagging two awards
Shape of the things to come - A painting exhibition by Pratibha Singh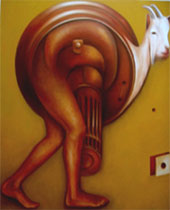 NI Wire, Sat, 21 Feb 2009
Solo art exhibition of recent oil paintings of Delhi based immerging woman artist Pratibha Singh, known for her unique style, will be opened on 21st February at 5:30 PM in Triveni Gallery
Hindus urge Russian Orthodox Church to promote interfaith talk


NI Wire, Sat, 14 Feb 2009
Congratulating Metropolitan Kirill on his election as the 16th Primate of the Russian Orthodox Church, Hindus hope that he would promote interfaith dialogue in the world.
Assamese author bags Saraswati Samman



Nava Thakuria, Thu, 12 Feb 2009
Assamese author Dr. Lakshmi Nandan Bora has won the prestigious Saraswati Samman for his excrement literary work 'Kayakalpa'. Instituted by the K.K. Birla Foundation, New Delhi in 1991,
Hindus express concern over Hollywood film "Avatar"


NI Wire, Mon, 9 Feb 2009
Expressing concern at the much-anticipated Hollywood movie "Avatar", Hindus have urged its director James Cameron to be careful when handling Hindu concepts and terminology.
More Stories