Cultural Program on 'Haryana Day'



NI Wire, Mon, 31 Oct 2011
A colourful cultural program was organized at Technia Auditorium, Madhuban Chowk on Sunday on the eve of Haryana Foundation day in New Delhi....
Hindus urge Sony to withdraw Hanuman video game



NI Wire, Fri, 17 Apr 2009
Hindus have urged Sony Corporation to withdraw the newly released "Hanuman: Boy Warrior" video game for PlayStation2, saying it trivializes the highly revered deity of Hinduism.
Hindu Baccalaureate Service at an American university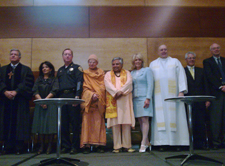 NI Wire, Wed, 15 Apr 2009
A unique one-of-a-kind in the world Hindu Baccalaureate Service was held at University of Nevada-Reno (UNR) where the graduating students touched the feet of a Swami (monk) to seek his blessings.
Hindus urge USA authority to add more religious holidays



NI Wire, Wed, 8 Apr 2009
Hindus in New Jersey have urged the State Department of Education in USA to add nine more Hindu festivals, including Durgapuja, to its "List of Religious Holidays Permitting Pupil Absence From School".
Hindu scholars discuss relevance of Yoga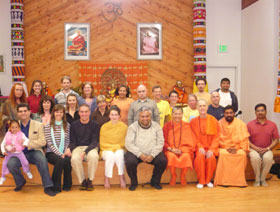 NI Wire, Sat, 28 Mar 2009
Relevance of yoga, traces of which date back to Indus Valley Civilization around 2,000 BCE, in the modern world was explored when Swami Sitaramananda, internationally respected yoga virtuoso; and Rajan Zed
More Stories