Our Team
Newstrack India is a dedicated news portal powered by a group of committed professionals and technical staff. In our team we have dedicated news reporters, journalists, contributors, photographers, editors and technical staff. We value credibility of articles, news and reports published on news portal. We provide this Author's Page for communication or clarification on the news reports posted by our contributors, staff and reporters.
Meet the team of highly experience journalists, photo journalists and technical experts working round the clock to cover and publish credible new contents.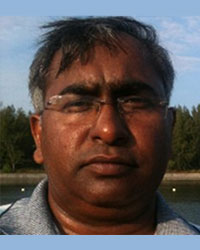 Deepak Kumar - Editor
Deepak Kumar is Science Graduate from Delhi University with more than 18 years of experience in Technical field. Currently his interest lies in researching for Media and Journalism field. He has years of rich experience in various technological fields. With a background in Science and Media field, Deepak has been offering services in the media houses and technical research. He has worked as director and chief in many companies. As a technical writer, editor and reviewer, he is offering services to many research organizations, media houses and online educational portals.

Address: D-16/116, Sector-3, Rohini Delhi - 110085 India.
Email: deepak@newstrackindia.com
Phone: +91 9313063554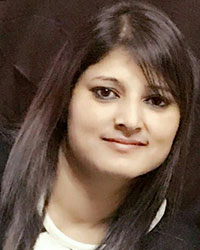 Sangita Roy - Technical Editor
Sangita Roy has been reporting, writing and managing technical contents for over a decade for media houses. She has extensive experience in covering various media events and reporting. She is conducting technical interviews. She is reporting, editing and managing technical news.

Address: D-16/116, Sector-3, Rohini Delhi - 110085 India.
Email: sangita@newstrackindia.com
Mukesh Singh - Reporter
Mukesh Sing has more than 7 years of experience in media and reporting. Hi is covering sports, health and educations beat. Apart from writing and editing articles on for News Desk India, he also contributes to a local newspaper.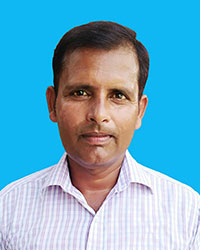 Arun Kumar - Reporter
Arun Kumar is interested in writing about health and gadgets. He has rich 10 years of experience in covering media events and reporting technical stuff. He is reporter and hobbyist photographer. He is also interested in Photo journalism, travelling and writing travel news.

Email: arun@newstrackindia.com
Mobile: +91 9250143898
Address: G-26/128, Sector-3, Rohini Delhi - 110085 India.
Supratik Mitra - Reporter
Supratik Mitra is a student of political science at the University of Delhi. While completing college, he continues to work as a reporter, working with many media houses previously. He is interested in Indian politics and Science and Technology and is also an avid policy researcher. He reports and writes articles on national news, science and tech news, and health news.

Office Address: D-16/116, Sector-3, Rohini Delhi - 110085 India.
Email: contact@newstrackindia.com