Excessive of Carbohydrate in your diet can affect brain health: Study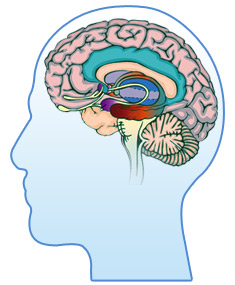 NI Wire, Sat, 22 Feb 2014
If you want to keep your brain healthy then it is the right time to check the limit of Carbohydrate in your diet as even small increases in blood sugar caused by a diet high in carbohydrates can be detrimental to brain health. The latest findings have been came in light by the researchers.
Some relief for Cancer patients: Govt. made easier access to morphine



NI Wire, Sat, 22 Feb 2014
Now there is some good news for Cancer Patients who were bound to face the unbearable pain and use the substituted medicine for relief from the acute pain. The Rajya Sabha has passed the bill, which simplifies the regulations for procuring and possessing narcotic drugs like morphine for medicinal use.
Stress of paying bills makes women fatter, men thinner: Study



NI Wire, Sun, 16 Feb 2014
It may be bizarre but it is fact that women who have difficulty paying household bills are more likely to be obese than men in the same situation. A latest research has suggested such kind of findings.
Want to avoid hemorrhagic stroke, take diet full of Vitamin C: Study


NI Wire, Sun, 16 Feb 2014
Foods and diet full of vitamin C may reduce your risk of the most common type of hemorrhagic stroke as it has been come in light in the latest findings. Vitamin C, which is found in fruits and vegetables such as oranges, papaya, peppers, broccoli and strawberries, can be beneficial in such a situation
Prevent asthmatic kids from the passive smoking: Study



NI Wire, Sat, 15 Feb 2014
In a latest study, it has been find out that children exposed to smoking at home have lower levels of an enzyme that helps them respond to asthma treatment. However passive smoking is known to worsen asthma symptoms in children and impair their response to inhaled steroid treatment, but how this effect occurs was not known till date.
More Stories