Limit fruit juice once a day to control sugar: Research
London, Thu, 15 May 2014
NI Wire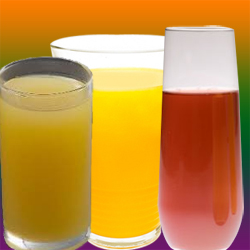 If you are accustomed to love fruit juice daily in the morning, then there is a need to limit the glass to once a day because of its high sugar content, researchers from the British government's 'National Diet and Nutrition Survey' have warned.
According to health experts, young people aged 11 to 19 are consuming, on average, 47 percent too much sugar from fruit juices, soft drinks, cereal bars, biscuits and cakes.
Alison Tedstone, chief nutritionist at Public Health England, the Government agency said, "Fruit juice should only be drunk once a day and with a meal because it can be high in sugar."
Only 10 percent of teenage boys and 7 percent of teenage girls manage to get their five portions of fruits and vegetables a day, the findings added.
The report showed that children aged 10 and under exceed the recommended daily limit of sugar by 34 percent.
The survey further said that involved 4,000 adults and children between 2008 and 2012, says 48 percent of men and women have above-normal levels of cholesterol, putting them at higher risk of heart disease and strokes.
"This study paints a clear picture that too many people, especially children, are not eating healthily enough," Simon Gillespie, chief executive of the British Heart Foundation, was quoted as saying in media reports.
This puts them at greater risk of coronary heart disease, type 2 diabetes and obesity now or in the future.
(With inputs from IANS)