केजरीवाल पर एफआईआर दर्ज करें गोवा पुलिसः चुनाव आयोग


NI Wire, Mon, 30 Jan 2017
मुख्यमंत्री व आप संयोजक अरविंद केजरीवाल को निर्वाचन आयोग ने रविवार को एक बार फिर फटकार लगाई। मुख्यमंत्री केजरीवाल द्वारा चुनाव आयोग पर आक्षेप करने को लेकर कडा रूख अपनाते हुए आयोग ने गोवा के अधिकारियों को केजरीवाल पर प्राथमिकी दर्ज करने का निर्देश दिया है।
PM Narendra Modi 'Mann Ki Baat' address on All India Radio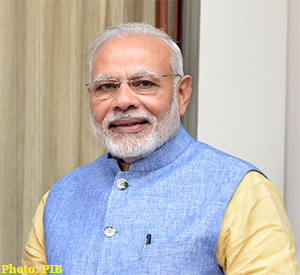 NI Wire, Mon, 30 Jan 2017
My fellow citizens, my namaskar to all of you! 26th January, our Republic Day was celebrated with joy and enthusiasm in every nook and corner of the nation by all of us.
PM Modi's Message on the Occasion of Anti Leprosy Day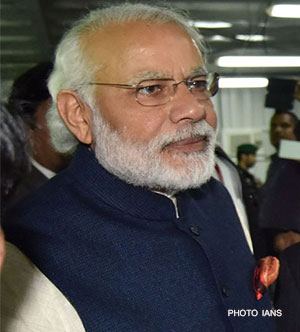 NI Wire, Mon, 30 Jan 2017
The Prime Minister, Shri Narendra Modi, has called for a collective effort to completely eliminate the 'treatable disease' of leprosy from India.
विधानसभा चुनाव नहीं लड़ेंगे मुख्यमंत्री अखिलेश यादव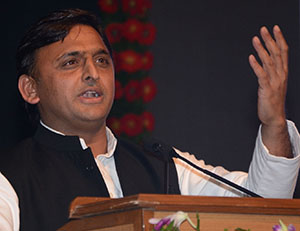 NI Wire, Sat, 28 Jan 2017
यूपी की राजनीतिक में शनिवार को एक और नया मोड़ सामने आया है। सूबे की सत्तारूढ़ पार्टी समाजवादी पार्टी के राष्ट्रीय अध्यक्ष व मुख्यमंत्री अखिलेश यादव ने एलान किया कि वह विधानसभा चुनाव नहीं लड़ेंगे।
Agriculture & Farmers Welfare Minister inaugurates Krishi Samridhi-Rashtriya Krishi Mela in Raipu


NI Wire, Sat, 28 Jan 2017
Union Minister of Agriculture and Farmers Welfare, Radha Mohan Singh said that the regular organization of agriculture fairs in large nos. across the country has invigorated farmers with new energy.
More Stories