'Newton' Starring Rajkumar Rao to be Premiered at Berlin Film Festival: First Look Shared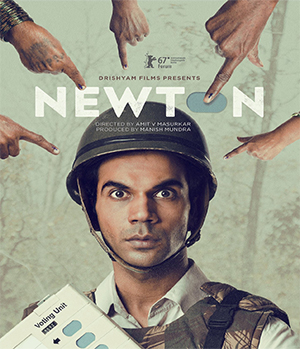 NI Wire, Fri, 20 Jan 2017
Bollywood is slowly taking its cinema to the International level, as noticed in the last few years. " Newton", is an addition to this crusade of Bollywood and is ready to be recognised globally as it is about to have its World Premiere at Berlin Film Festival 2017.
एक बार फिर सिनेमा घरों में शाहरुख और ऋतिक होंगे आमने-सामने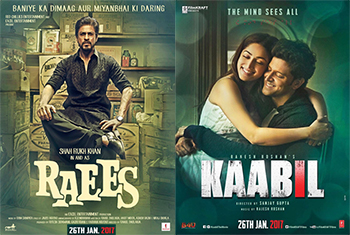 NI Wire, Fri, 20 Jan 2017
देश भर में जहां 26 जनवरी को गठतंत्र दिवस के रूप में मनाया जाएगा वहीं इसे और खास बनाने के लिए बाॅलीवुड के दो बड़े सुपर स्टार अपनी फिल्म को पर्दे पर लेकर आ रहें है।
2017 पीपुल्स चाॅइस अवार्ड से दोबारा सम्मानित हुई अभिनेत्री प्रियंका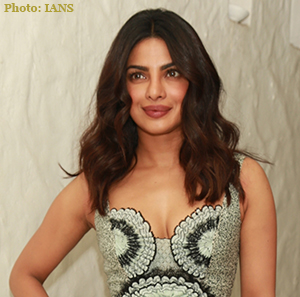 NI Wire, Thu, 19 Jan 2017
बाॅलीवुड की अभिनेत्री प्रियंका चोपड़ा ने गुरूवार को ग्रेज एनाकाॅमी की अभिनेत्री एलेन पोम्पिओ और वियोला डेविज को मात देते हुए 2017 पीपुल्स चाॅइस अवार्ड दूबारा अपने नाम कर लिया।
आमर्स मामले में दबंग खान को मिली बड़ी राहत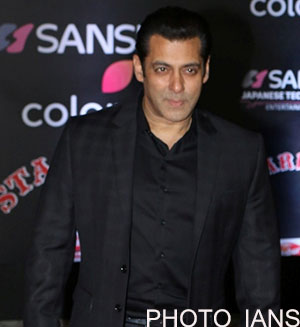 NI Wire, Wed, 18 Jan 2017
बाॅलीवुड सुपरस्टार सलमान खान के फैंस के लिए खुश खबरी है। दंबग खान पर 18 साल पहले आमर्स एटैक मामले में बुधवार को जोधपुर कोर्ट ने राहत देते हुए बरी कर दिया है।
Bollywood Celebs wishes Happy Birthday to the Greek God of B-Town


NI Wire, Tue, 10 Jan 2017
The amazing dancer and the Greek God of Bollywood, the Bollywood star Hrithik Roshan turned 43 today. The 'Kaabil' actor got blessings from B-Town celebs of the fraternity including Farhan Akhtar, Abhishek Bachchan and Govinda took to Twitter to wish the "amazing dancer" good health, happiness and love.
More Stories