Speech by Prime Minister at India-Japan Business Leaders Forum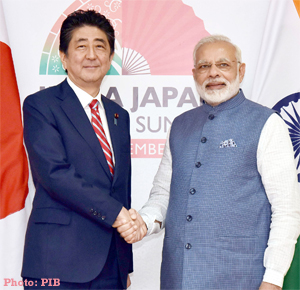 NI Wire, Fri, 15 Sep 2017
It is a real pleasure to be with the business community of Japan and India. That too in the presence of a great friend: Friend of India; Friend of Gujarat and my personal friend Mr. Shinzo Abe Please give a big hand for this great friend and a great leader.
Speech by the President of India at the banquet hosted in honour of H. E. Mr. Alexander Lukashenko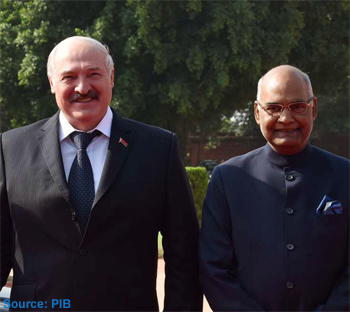 NI Wire, Wed, 13 Sep 2017
I extend a warm welcome to you, President Lukashenko and to your delegation. India is not new to you. You have been here earlier. But this visit is very special. We are together celebrating the 25th anniversary of the establishment of diplomatic ties between our two countries this year.
Reform, Perform and Transform is India's developmental mantra: Vice President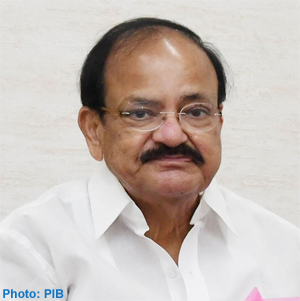 NI Wire, Tue, 12 Sep 2017
The Vice President of India, Shri M. Venkaiah Naidu has said that India's developmental mantra is 'Reform, Perform, Transform'. He was interacting with the President of the Republic of Belarus, Mr. Alexander Lukashenko, here today
PM Modi to receive Japanese Prime Minister Shinzo Abe in Gujarat, for annual bilateral summit meeting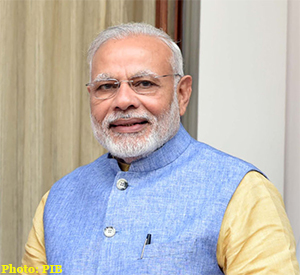 NI Wire, Tue, 12 Sep 2017
At the invitation of Prime Minister Shri Narendra Modi, Mr. Shinzo Abe, Prime Minister of Japan, will undertake an official visit to India on September 13 and 14, 2017.
PM Modi addresses Students Convention on the occasion of Pandit Deendayal Upadhyay Centenary Celebrations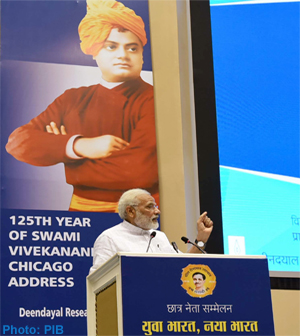 NI Wire, Mon, 11 Sep 2017
PM addresses Students' Convention on the occasion of Pandit Deendayal Upadhyay Centenary Celebrations, and 125th Year of Swami Vivekananda's Chicago Address
More Stories