Children of a lesser God? Abandoned and stricken too!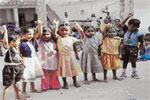 NI Wire, Tue, 10 Feb 2009
In the first ever incident of its kind the state of Uttar Pradesh is struggling with its growing disabled population. As grim as that sounds the fact remains that a single seven year old
Baby boom by miracle missions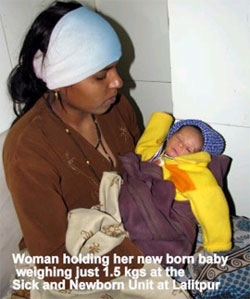 NI Wire, Mon, 2 Feb 2009
The only emotion one feels standing in the neonatal care centre in Lalitpur is of disbelief, as doctors prepare to discharge a newly born baby weighing no less than 750 gms.
In the online world, non-profits are what they do


NI Wire, Tue, 27 Jan 2009
As we start the year of 'social aggregation and syndication' (as 2009 has already been dubbed) Web 2.0 gurus Seth Godin and Brian Solis are talking up how your 'digital identity' defines who you are in the online world.
Madhya Pradesh's manual scavengers caste in a trap



WFS, Fri, 23 Jan 2009
Everybody knows that manual scavenging has been banned in India. But that has not made much of a difference to many Hindu women from the Valmiki community
India: Kerala's power women swear by their ward



WFS, Fri, 16 Jan 2009
Suja Jojan, 38, lives by the clock. At six in the morning, she is already in the kitchen - first making lunch and then breakfast for three. By nine, she starts walking to the government school, about half a kilometre away, where
More Stories