FDCI moves ahead with the business of fashion
New Delhi, Thu, 17 Jul 2008
NI Wire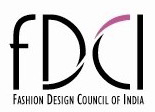 The Fashion Design Council of India (FDCI) India's apex fashion body, on Wednesday announced the appointment of Mr. Sunil Sethi as its President as of July 15, 2008. Sunil Sethi was declared President after a unanimous decision taken by the Board.
The upcoming 12th edition of India's biggest fashion trade event, Wills Lifestyle India Fashion Week (Spring Summer 2009) will be held from 15-19 October 2008, ushering a new season of refreshed colour palates, clothing construction and of course new talent. Sunil Sethi and top designers of the Indian fashion fraternity will support the FDCI to take the "Business of Fashion" to new heights.
Sunil Sethi is an expert in Fashion, Luxury & Lifestyle products, set up Alliance Merchandising Company, a sourcing and buying agency in 1988. Over the years, he has represented elite designers and world's reputed & well known stores including Anthropologie, Crate & Barrel, Armani Casa etc. for their product development and buying out of India. Since 2002, he has taken more than 25 Indian Fashion Designers to the International platform, selling their products under their own brands to notable store like Selfridges, Golf & Co, Tsum, The Conran Shop, Habitat, Coin and other through his own company. He is also associated with many Indian Fashion & Design Colleges as Jury, speaker and Adjunct Professor. Currently Sunil is a part of the Li & Fung Group as Sr. V.P, heading divisions LIA, B and C in India. Li & Fung is a multinational company with extensive global presence and operating a sourcing network with 70 offices across 40 countries.
Speaking about his new role as President of FDCI, Sunil Sethi said, "I am honored to take up the office of President of the FDCI. I have accepted this position with the intention of assisting the FDCI to take the Indian fashion industry forward. Our mandate as an industry body is to promote the business of fashion, with the interests of our member designers in mind. In the fashion business, I am committed to this aim and I am sure that my knowledge and experience, will enable me to handle this new assignment in the best possible manner. I am looking forward to my role as the President of this apex Council and taking Indian fashion to greater heights."
Welcoming Sunil Sethi, Rathi Vinay Jha, Director General, FDCI said, "I am pleased to welcome Sunil Sethi as the President of FDCI. I am sure he will bring great support for the business of fashion, which is his core competence. We have exciting plans for the upcoming WIFW and the year ahead. The FDCI has many more milestones to cross. And I hope that the designer fraternity will come together to support the initiatives of the Council"
About FDCI
FDCI, a not for profit organization, is the apex industry body in the field of fashion design in India. Top-notch professionals in the fashion industry came together in December 1998 to form the Fashion Design Council of India (FDCI). The Council has been set up to consolidate the position of the Indian fashion industry in the global marketplace and embodies the first step taken towards according corporate status to the fashion business in India. Its primary objective is to provide a cohesive platform for Indian designers and act as the mouthpiece of the industry at all relevant platforms, in a bid to promote Indian fashion - at home and abroad. FDCI is actively involved in promoting the 'business of fashion' in India and working towards corporatisation of fashion labels in India. FDCI is instrumental in facilitating designer-corporate tie-ups, aimed at expanding the designer prêt market in the country. For details visit www.fdci.org .
For further details contact R&PM:Edelman at: Ambereen Ali Shah: +91 98105 08472 / ambereen.shah@edelman.com Bhavna Katyal: +91 9810781095/ Bhavna.katyal @edelman.com