Gujarat High Court Driver Result 2012 declared: Check results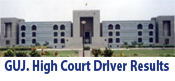 NI Wire, Fri, 9 Nov 2012
Gujarat High Court Driver Result 2012 has been declared. The results are based on the objective type test held on 28th October 2012.
VAL on way to build the largest smelter power plant at Jharsuguda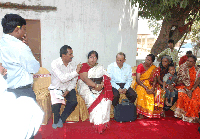 NI Wire, Fri, 1 May 2009
Vedanta Aluminium Ltd's CSR Advisory Board members consisting of the eminent personalities of Orissa like Dr A.B.Ota, Director of SC&ST Research centre,
Catch Hannah Montana on Tata Sky this summer



NI Wire, Thu, 16 Apr 2009
This summer, Tata Sky Ltd., the JV between the Tata Group and STAR presents a unique Red Button promotion showcasing worldwide tween icon, Hannah Montana in association with Disney Television International India on Tata Sky.
The all-new K12M engine from Maruti Suzuki



NI Wire, Tue, 14 Apr 2009
Maruti Suzuki, India's number one car-maker, unveiled the all-new K12M engine for its soon-to-be-launched hatchback Ritz.
"Aa Dekhen Zara" to premiere on Tata Sky



NI Wire, Mon, 13 Apr 2009
Tata Sky Ltd., the JV between the Tata Group and STAR will premiere "Aa Dekhen Zara" on its pay-per-view (PPV) service, "SHOWCASE". Priced at Rs. 50/-, the latest Bollywood flick will premiere on 10th April, 2009 and would be available for four weeks
More Stories