India Runway Week 2014
New Delhi, Fri, 26 Sep 2014
NI Wire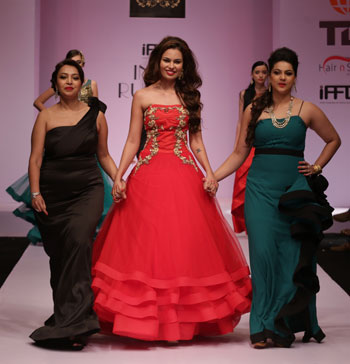 Complete coverage of the India Runway Week 2014 which happened from 19th - 21st September 2014 which was organized in Delhi.
Here are the details of each day with the photo graphs and the details of the event.
The India Runway Week 2014 happened from 19th - 21st September 2014 at Ocean Pearl, Retreat, Chattarpur. Please let us know if you need more information.
Day 1
INDIA RUNWAY WEEK (IRW) is a unique platform for the new comers/ budding/ gen-next designers to showcase their talent. The opening of the of the third youngest fashion trade event by Indian Federation For Fashion Development, 'India Runway WeekWinter/ Festive Edition 2014' commenced with the collection of Dolly J and Kirti Rathore whose creative embroideries and sophisticated designs compliment today's modern and strong women. To represent Dolly J's collection­­­­ Laxmi Shah- the acid attack victim who has also been nominated for the prestigious International Women of courage award walked as a show-stopper.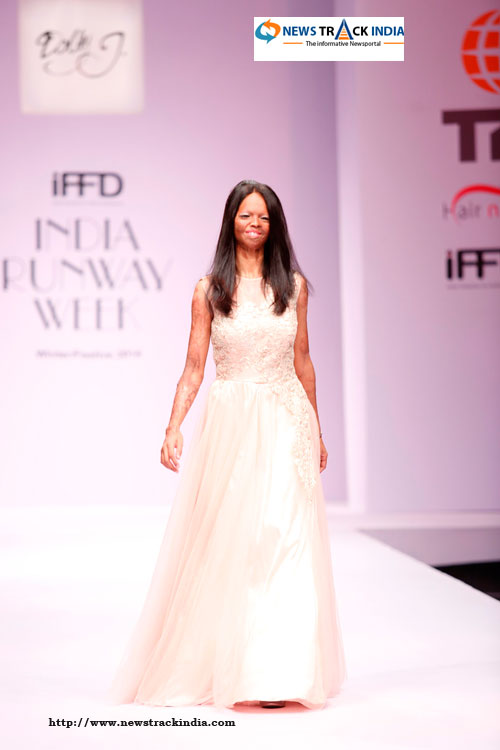 Acid Attack Victim Laxmi in Collection by Dolly J at India Runway Week 2014
Bollywood actors Randeep Hooda and Ameesha Patel joined by Jhalak Dikhla Jaa host and actor Manish Paul were seen on stage when they walked for designer Kirti Rathore. It was followed by designs showcased by W for Women - a fashion label adding a personal meaning to the definition of women's fashion. The collection was colorful, textured, finely detailed and comfortable clothing.
Followed by this was the collection in grandeur royal lehengas, outfits and floor length gowns by Rosy Ahluwalia. She used zardozi, swaroski and Zariwork to give a glistering look to her entire collection. Next lined up were the designs by Kavita Gognaand Aarti Tripathi who presented Indian wear collection dominated by pastel shades giving it a traditional yet modernized twist.
The concluding show of day one was the most stunning bridal jewelery by Akassh K Aggarwal.
Day 2
Day 2 Began with the show by Megha Kumari and Jigar Mali. The Duo's designs were inspired by the motif and huge manmade structures, where they used polyester, tule and net for the creations. Their show was followed by Tanya Pandey with her collection of cocktail gowns in the Pastels and Nudes.
Third collection of the show was presented by designers Rashi Kapoor with her specialising in Indo-western designs for the ramp. The collection was dominated by Bright colours in fabrics like georgette, net, Brocade and Embellishments added brightness to the range. After the bling added by Rashi Kapoor, Fahd Khatri showcased his Men's range withj ethnic Jackets and the stylish attire using Brocades, satins and cottons.
The first show of the day was concluded by the collection by Anupam Kalra.
Indulgence by Duo Designers Cheena and Shirin Singh gave a start to the second show of Day 2 with the showstopper – Miss India 2013 – Sristi Rana. The duo showcased their collection of Cocktail and Ethnic wear with colours like Nudes, Blues and shades of Red. Sandeep Singh and Pummy Bhatia showcased their collection of ethnic collection with a bit of concentrated on doriwork, pearls, beads and crushed silk with showstopper Mugdha Godse. Whereas Indrani Chowdhury with her collection of Linen, Crisp cotton and Khakis presented with a twist of prints and digital work. Show 2 of Day 2 came to an end with the mesmerising collection of Ashfaque Ahmead show casing his collection in Golds and Reds.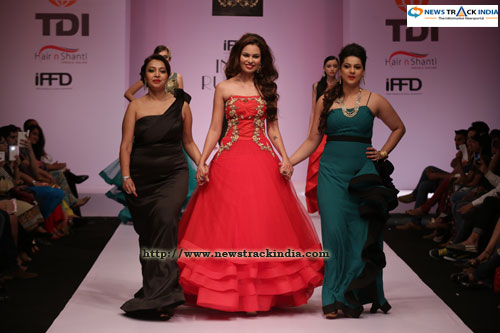 Sristi Rana in Collection by indulgence by Cheena And Shirin Singh
The third show of the day started with flowy designs in dresses by Roli and Saurabh Khandelwal who showcased their collection in basic Satins. Followed by the duo, Kshitija Rana came with her collection of blend rich fashion and royalty, servicing exclusive designer-wear for Indian Brides and Weddings. The vision of the designer is to bring to its customers an exclusive glamorous collection of Lehengas, Sarees and Salwar Suits in premium quality fabric and finest designs; handcrafted by skilled craftsmen. The show came to an end with the AUM by Nishu j.
Day two concluded with Raas collection by Akanksha & Dhruv with the beautiful collection of Ethinc Wedding Wear followed with the final show of the evening and the day by Stylion by Manish Guptaa showcasing his edgy Men's wear collection with shades of grey and black.
Day 3
The FIRST SHOW of the India Runway Week 2014 started with the promising designer Duo Anita Sihaag and Nitin Gupta with their collection of Pret-e-Porter and customized garments in the shades of Blues, Whites and Yellows. Followed by this was an Indo Western Collection by Prerna Jha.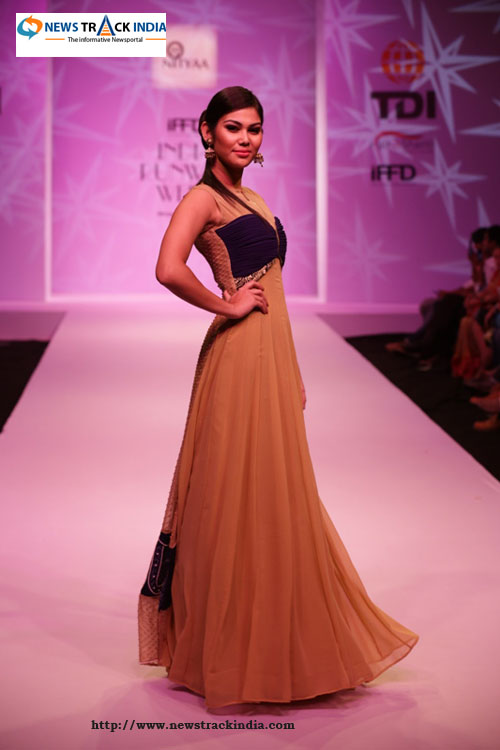 Collection by Anita Shaag And Nitin Gupta
The Third collection of Indi- Fusion and a classy & Chic Mix of Summer Wear by the Designer Lhusano Zakiesato followed by the elegantly designed finery of VooDoo by Prernaa Das & Anurag Nigam in the shades of White, Gold, Lime and Nude.
The final show was showcased by Mutiyar by Jasba with Niyonika Chatterji walking the ramp for the designer Jaspreet Kaur Bagga with her collection with sequined collection of Gowns.
The Second Show of the GRAND FINALE of India Runway Week 2014 started with the collection in Golds by Designer Duo Liz Paul & Satya Mishra with Kirti Khillar walking the ramp for them.
Followed by this was a show by Jainee with her handcrafted Wedding Collection for both Men & Women.
And Designer Amit Sachdeva concluded the show by showcasing antique Gotopati to the utmost bling of Swarovski and crystals in his collection in the tones of Blues, Reds and Golds.
The Third Show of the GRAND FINALE of India Runway Week 2014 started with the beautiful collection by Designer Varija Bajaj, having kids walk along with the models in her collection of vibrant colours, young silhouettes and unconventional concepts with an element of Fun.
Followed by a mesmerizing show, 5X by Designer Ajit Kumar showcased his fusion collection in neutralizing colours per se Aqua Blue, Grey, Red, Green and Yellow.
The show came to an end with a show by Designer Amrita Sethi's collection of floor running designs for women and having TV Actor, Sharaad Singh to walk the ramp for her in the Men's Wear Collection.
The Grand Finale of India Runway Week was showcased by Designer Shivani Singh. The show started on the beats of Rajasthani Folk Music having about 30 designs to be show cased. The collection was more of Denim Couture along with Ombre shades teamed with it. Not only this, the designer also had Floor Running Designs and Men's Line to showcase in this show.
The grand finale of India Runway week swaying on the beats of Dhol, Shivani Singh walked along the Unique Outfit she created for the Finale.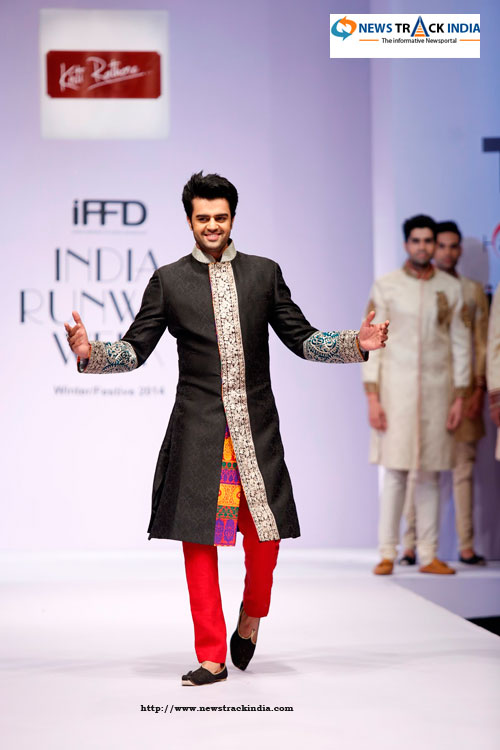 Actor Manish Paul in Collection by Kirti Rathore at India Runway Week 2014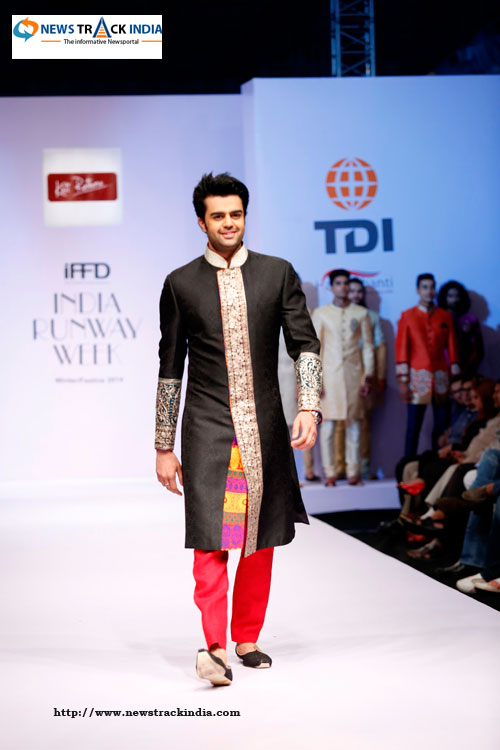 Actor Manish Paul in Collection by Kirti Rathore at India Runway Week 2014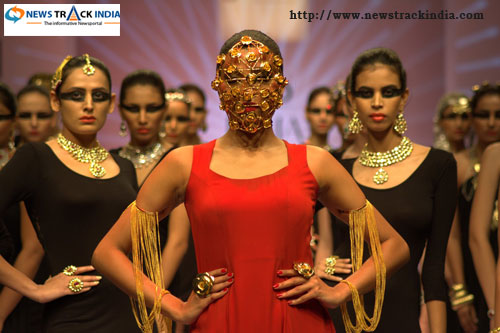 Akassh K Aggarwal Collection at India Runway Week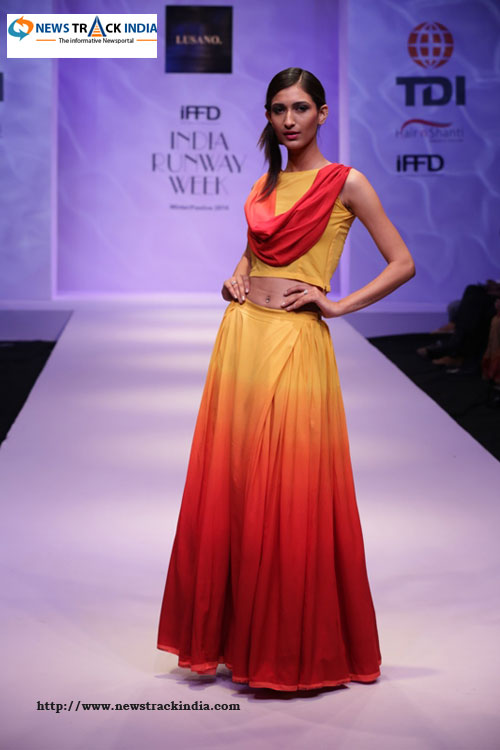 Collectin by Lhusano Zakiesato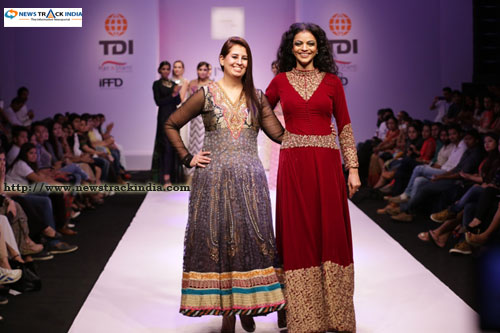 Collection Mutiyar Jasba by Jaspreet Kaur Bagga with Niyonika Chatterjee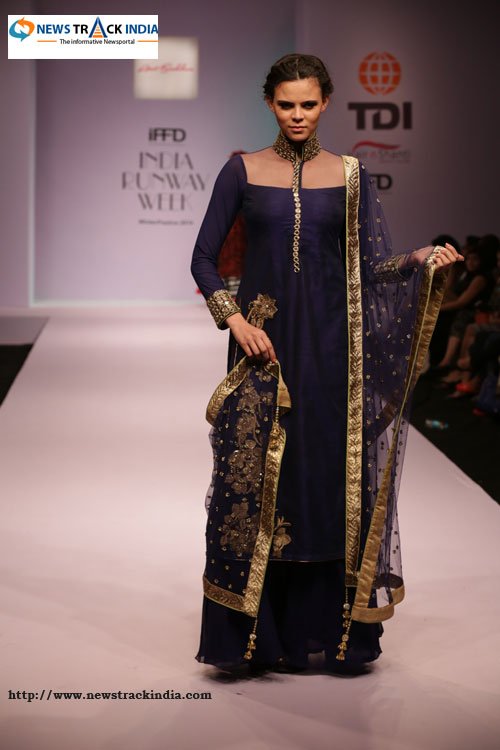 Collection by Amit Sachdeva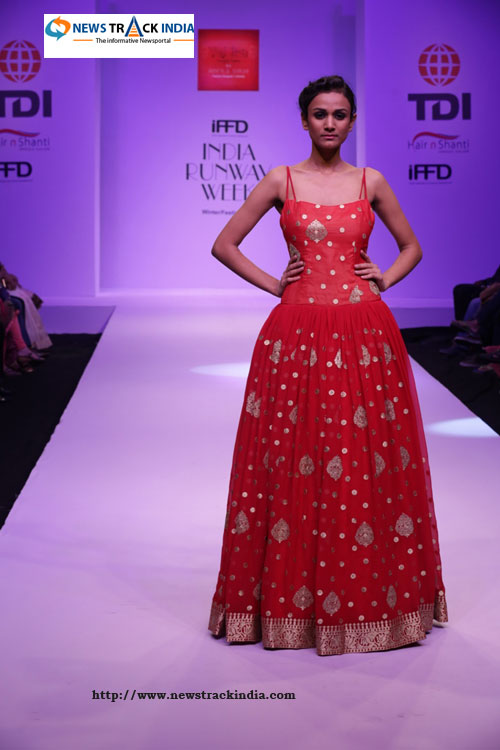 Collection by Amrita Sethi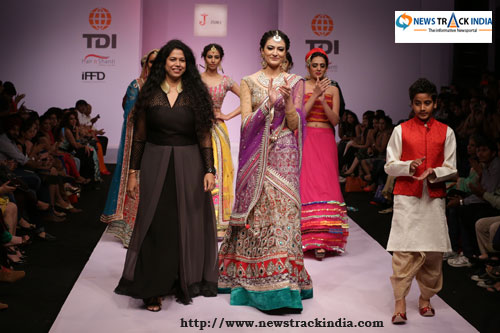 Collection by Jainee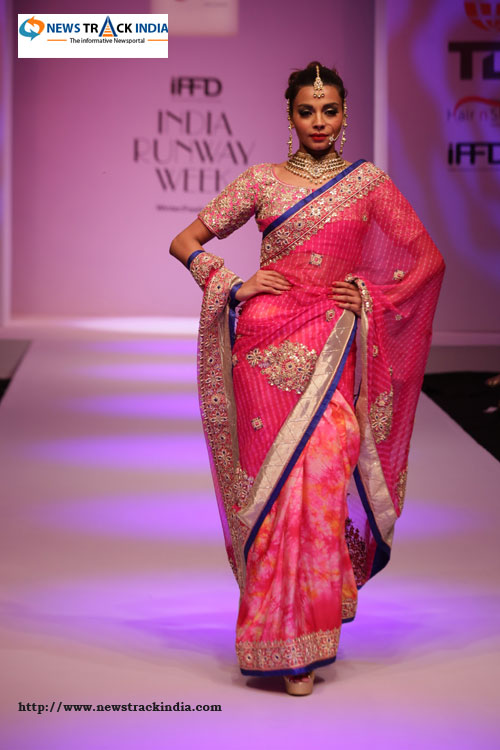 Collection by Kshitija Rana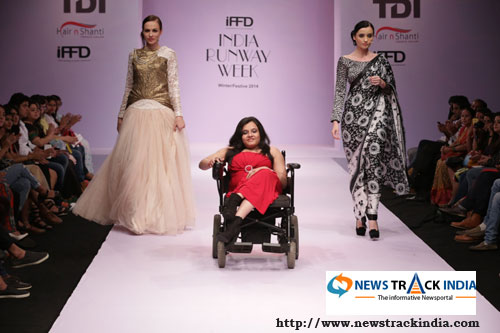 Collection by Prerna Jha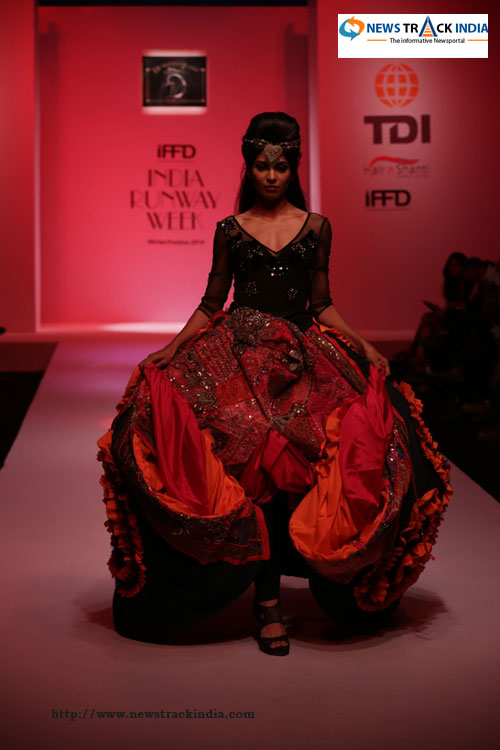 Collection by Shivani Singh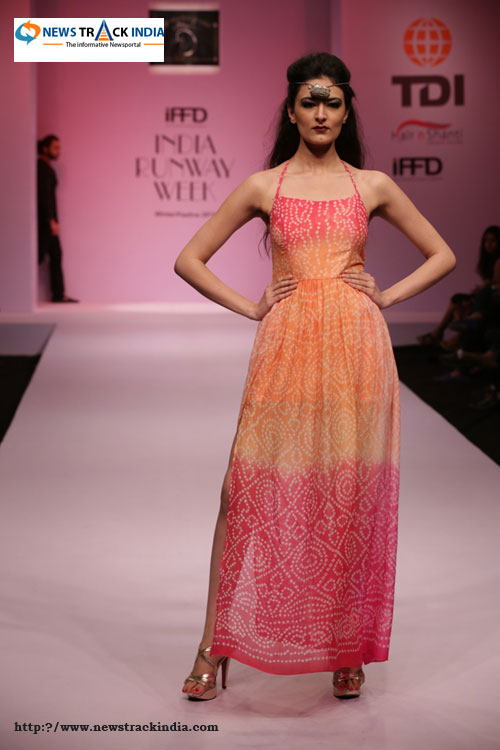 Collection by Shivani Singh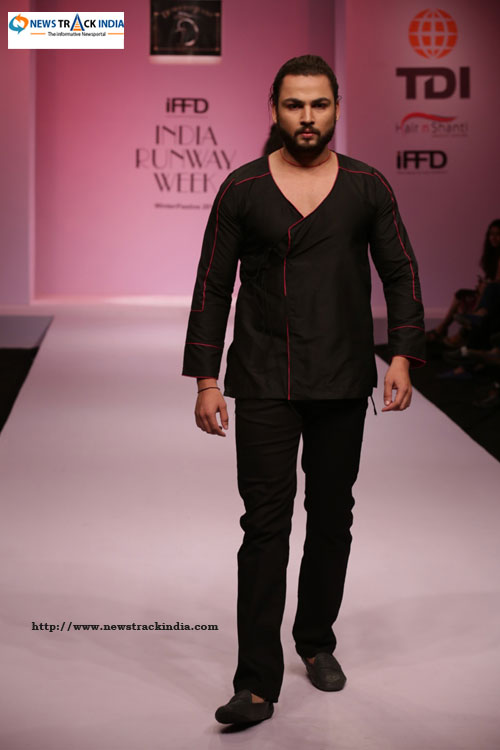 Collection by Shivani Singh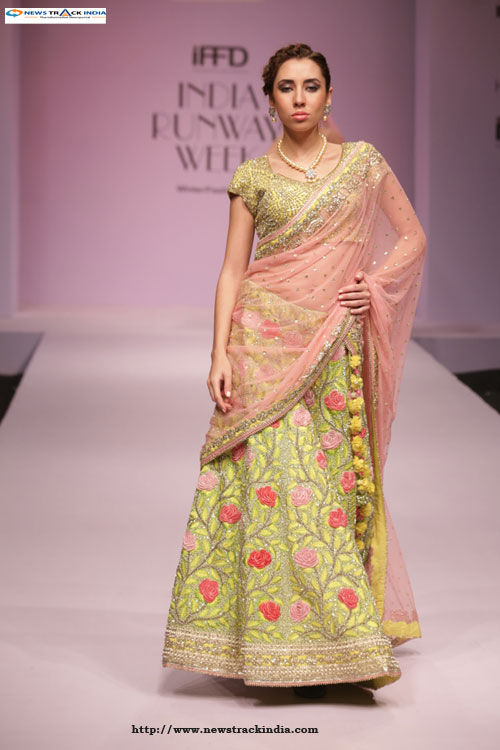 Collection of 5x by Ajit Kumar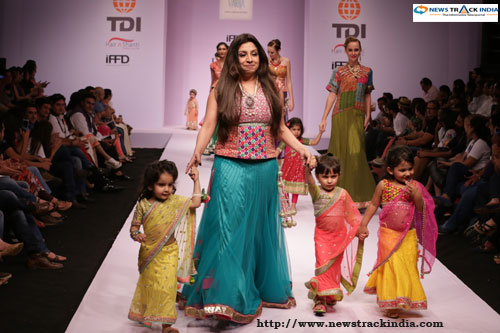 Colletion by Varija Bajaj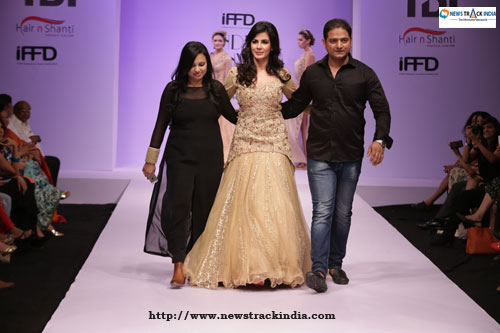 Kirti Kulhari in Collection by Liz Paul And Satya Mishra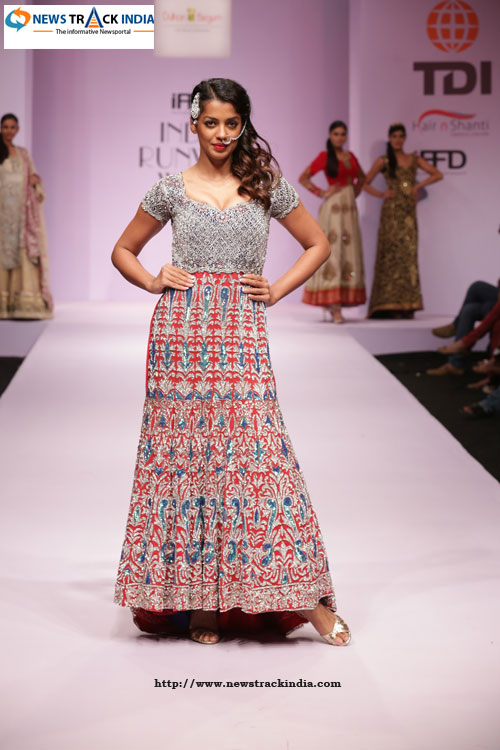 Mugdha Godse in Collection by Sandeep Singh And Pummy Bhatia Solo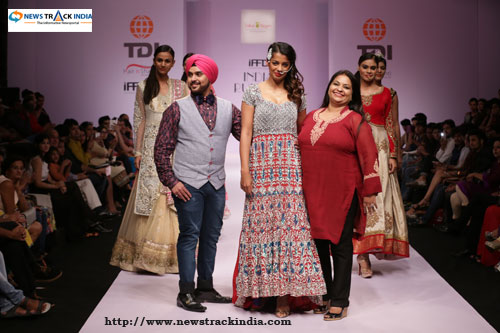 Mugdha Godse in Collection by Sandeep Singh And Pummy Bhatia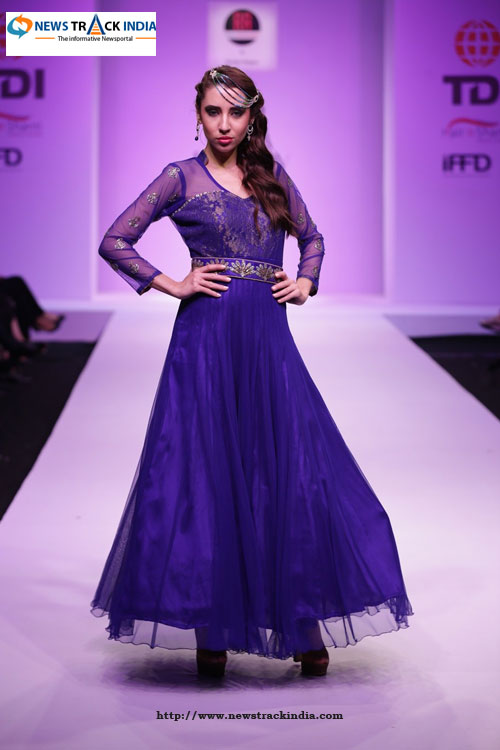 Rosy Ahluwalia and KAvita Gogna Collection at India Runway Week 2014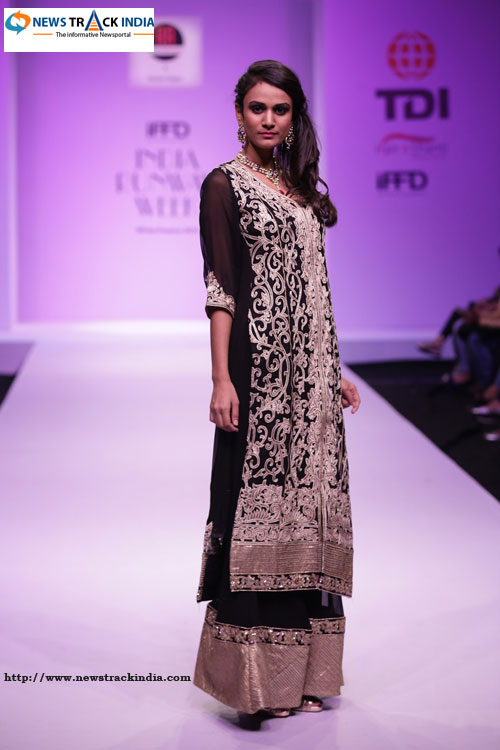 Rosy Ahluwalia and KAvita Gogna Collection at India Runway Week 2014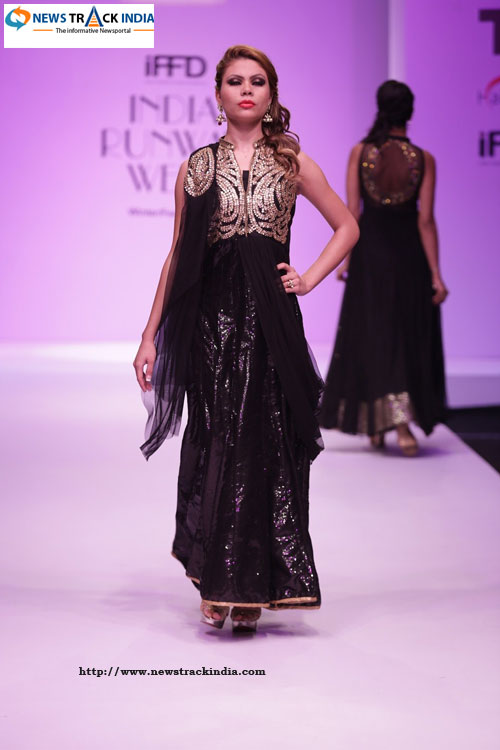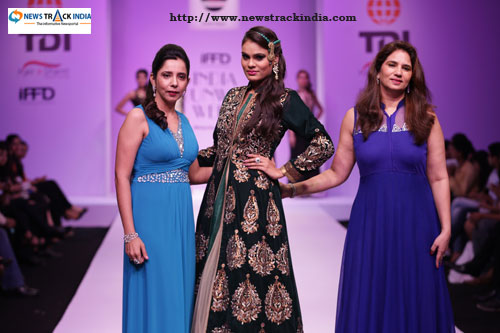 Rosy Ahluwalia and KAvita Gogna Collection at India Runway Week 2014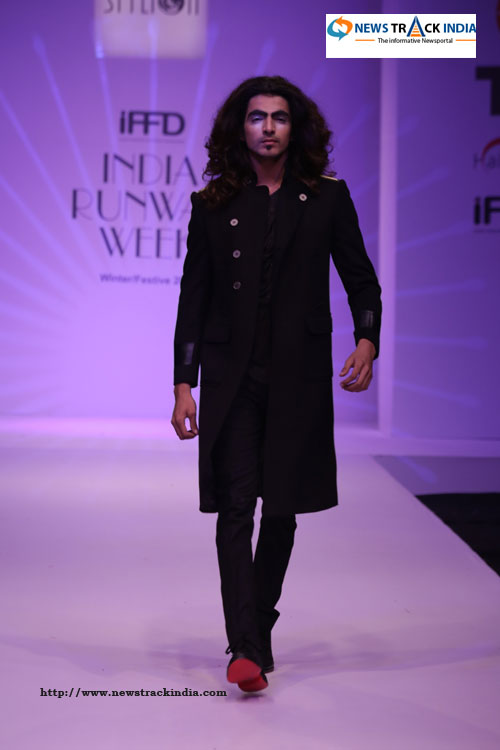 Stylion by Manish Gupta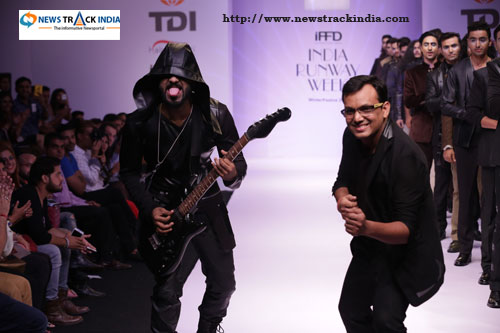 Stylion by Manish Gupta