Amitabh Bachchan Congralutates ISO on the success of Mangalyaan
Banlgore, Wed, 24 Sep 2014
NI Wire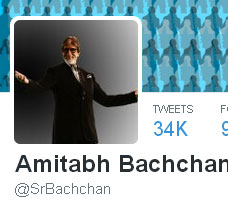 Amitabh Bachchan posted message on his twitter account congratulating ISO scientist on the success of the Mars Mission 'Mangalyaan', Today.
Today, the 'Mangalyaan' successfully placed in the orbit of Mars, this is the first attempt and India got success in this. Indian become first country in the world to accomplish the Mars Mission in first attempt and this is the big success for the Indian scientist at ISO.
Amitabh Bachchan posted "T 1623 - #Mangalyaan ... Our scientists have achieved what others could not .. Badhai, Pyaar, Sneh, Abhinandan, aur Jai jai kaar !! MOM !!" on their account.
Another post on the Amitabh Bachchan Twitter account says" T 1623 -#Mangalyaan , India's Mars mission .. Mars is Mangal, Tuesday .. and what timing and planning to have achieved it on a Tuesday !!!"
About Mars Mission:
The Mars Orbiter Mission (MOM) also know as 'Mangalyaan' (Hindi for "Mars-craft"), is the project of the Indian Space Research Organisation (ISRO) to the Mars Planet. The 'Mangalyaan' was sent to Mars on 5 November 2013 by the Indian Space Research Organisation (ISRO). Today (24 September 2014 ) it is successfully placed into orbit of Mars. This success is important for India as India become first country in the world to place the spacecraft in first attempt to the Mars orbit.
Through this mission India demonstrated the technological capability tot he world. This type of mission requires high level of technology and which requires design, planning, management, and operations.