Simon Cowell says he propelled Cheryl Cole into a different league
New Delhi, Thu, 03 May 2012
NI Wire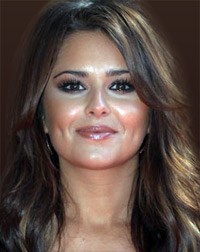 Music mogul Simon Cowell has said that he "propelled" singer Cheryl Cole into a different league by making her a judge on "The X Factor".
Cowell, who had a fallout with Cole after the music moghul fired her from the US version of "The X Factor" last year. Cowell has said that he would love to work with Cole again, says femalefirst.co.uk report.
"Even though we went through that pretty horrible period, I could look Cheryl in the eye and say what I did for her in those two years propelled her into a different league. I always said to her the door is permanently open. It's entirely up to her what she wants to do," Simon Cowell said while talking to GQ magazine.
Cowell confesses the sacking of Cole "ended badly" and wishes it had not happened.
--with inputs from IANS