Trivedi resigns, will attend parliamentary meet today
New Delhi, Mon, 19 Mar 2012
NI Wire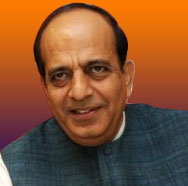 After a five-day long drama, Trinamool Party Leader and Member of Parliament Dinesh Trivedi on Sunday night has finally submitted his resignation from the post of Union Rail Minister in Prime Minister's office, and closed the row that occurred when he made announcement to hike passengers' fare in his first rail budget presentation.
However, Prime Minister's response over his resignation is yet to come.
But, Trivedi, who has resigned from Railway ministry, is yet to be remained as a member of TMC and is likely to attend today's Parliamentary meet where TMC's Chief Mamata Banerjee is also coming.
This will be the first face-to-face meet between the duos after beginning the row.
Trivedi has confirmed that he would attend today's parliament meet, as he quoted that he has got the invitation from his party to attend the meeting.
Trivedi, who was asking Party's written demand to leave the Railway Ministry post has suddenly resigned on March 18, when he reportedly got the news that Mamata would come to Delhi on Monday for attending the Parliamentary meet. He has also conveyed his action to the party Chief.
On asking question over his resignation, Dinesh only said that he has full faith over Prime Minister Manmohan Singh and he would participate in parliamentary meet to be held on Monday.
On the other hand, TMC leader Sudip Bandhopadhyay, Sunday informed to media that Dinesh Trivedi was asked to attend the meeting.
On responding over Mukul Roy, whose name was announced by the party as a replacement to Trivedi, Bandhopadhyay said that it would be decided in the parliamentary meet when Mukul would take oath as a new Railway Minister.
Bandhopadhyay also made it clear that his party would not rock the UPA government and would like to see UPA government to complete its full five-year term.