Railway budget 2012: Focus on Safety and Modernization
New Delhi, Wed, 14 Mar 2012
NI Wire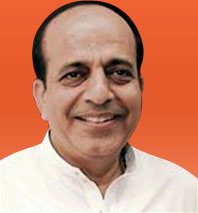 Safety and modernization are key concerns of the Rail budget 2012 presented by Union Railway Minister Dinesh Trivedi in Lok Sabha today. Strking an emotional chord he said that he sworn in as the Railway Minister on a day when there was a train accident. The grief of the families of victims compelled him to take remedial measure to check such incidents and he is taking measure to bring deaths in railway accidents to zero.
He went on to announce the setting up of a Railway Safety Committee, headed by Anil Kakodkar. He also said that a railway safety authority would also be constituted that is going to be a statutory body. Mr. Trivedi also said that Indian Railway needs to learn from Europe where there are no major accidents despite fast running trains. Citing unmanned level crossings as major reason for the accidents he said that such crossing would be abolished in the next five years and his ministry may act on road over bridge or road under bridge as suggested by safety commissions.
Trivedi showed gratefulness toward railway personnel from board members to gang men. He also said that he is also grateful to Maa Maati and Maanush. He also announced that signaling system would be improved. He further emphasized that 40 percent and tracks carries 80 percent of traffic.
The Railway Minister began his speech thanking Prime Minister Manmohan Singh, Congress President and United Progressive Alliance Chairperson Sonia Gandhi, Trinamool Congress chief Mamata Banerjee and former rails minister like Lal Bahadur Sshastri, Morarji desai, Madhu Dandavate and Lalu Prasad Yadav.