Indian Premier League(IPL) Season 5 Auction begins today
New Delhi, Sat, 04 Feb 2012
NI Wire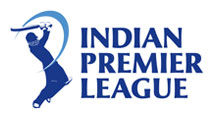 The auction for the fifth Indian Premier League, known to be the world's richest cricket tournament, will be held in Bangalore on February 4. During the auction, a total of 146 players from 11 countries will be auctioned for 29 available slots.
The auction will be conducted by the professional auctioneer from England Richard Madley, who did the same for the previous IPL player auctions. This year each team can spend up to $2 million in the event for the players who were not picked up in last year's auction. But the budget for the teams that have retained their replacement players from last season has been reduced by the same amount as the value of their contract. For example Royal Challengers Bangalore and Pune Warriors have retained their respective 'replacements', Chris Gayle and Sourav Ganguly from last years list.
The list of the Indian players included presently in the auction are These include VVS Laxman, RP Singh, Sreesanth, Ravindra Jadeja, Ramesh Powar, Parthiv Patel, Vinay Kumar and VRV Singh.
Moreover, the squad size for each team has been increased from 30 to 33 this year, which can include 11 foreign players in one squad. Earlier, the limit was of 10 players only. Out of the 11 players the number of foreign players that can be part of the final XI is still four.
This year the highest base price for the auction is $400,000 and belongs to England spinner Graeme Swann. This year, former Pakistan all-rounder Azhar Mahmood has been included in the auction list, though as a player from England, as he has qualified to play for England.
Hence, the IPL franchisee of The Kochi Tuskers Kerala was terminated in September 2011 by the BCCI due to breach of its terms of agreement, so some players from the team such as Ravindra Jadeja and Mahela Jayawardene, are included on the auction list.
In case of a tie in the bids, the auction will be decided on a tiebreaker. The franchises that have claimed the maximum bid fro the player will have to submit a blind cheque to BCCI. The franchise that gives the biggest cheque will get the player in his list. However, the money, which is undisclosed, will go to BCCI instead of the salary cap of the player.
The 2012 auction will be the cheapest auction of the five so far with a total sum of $16.94. The decision has been tightened keeping in mind the cricketers and vacancies.