Incredible India @ 60 Festival in New York
New Delhi, Tue, 25 Sep 2007
NI Wire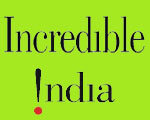 Sep 25: Mega festival named 'Incredible India @ 60' has been organized by the ministry of culture and tourism of India and CII from 23 to 26 in Manhattan, New York to celebrate the 60 years of independence of India. This festival coinciding with the UN General Assembly session in New York is offering a good feast of Indian song, dance, food, fashion and Indian art.
Most attractive feature of the festival is the sand 'Taj' prepared by world fame of sand sculpture Sudarshan Patnaik who was invited to make a replica of the Taj in New York Festival by the ministry of culture and tourism. Sudarshan is a well known name in the world of sculpture who has several international awards to his credit in sand sculpture.
Recently he also won the fifth international Sand Sculpture Championship Festival in Berlin. 36th in the dream series of 100 Tajmahal has been displayed at the Port Authority Bus Station, New York's main bus terminal.
It took the whole week for Sudarshan to complete the Taj in New York with the help of two other artists. Sudarshan has the target of making 100 replicas of the Taj at different places of the world. The objective behind display of this art is to create awareness and enthusiasm among the people and give this professional art popular among people.
Exhibition of photographs by Steve McCurry hosted by the National Geographic Channel is also there to give a view of India.
Folk dances from India Bhangra, Garba. Yakshagana, Sufiana and Rangeela Bihu will present the rich dance culture of India. Bollywood music along with classical one has also got a place in the festival.
Indian handicrafts and handlooms is getting a good platform in this festival by the side of the designs by Indian designers.
At the same time there are conferences and panel discussions on the socio-economic progress made in the 60 years of independence and also the future path.