Media ethics and price of personal privacy
New Delhi, Thu, 30 Aug 2007
Binita Tiwari
null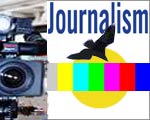 Aug 30: Again media has breached the right to privacy by broadcasting Monica Bedi's photograph, which was taken secretly in Bhopal Jail.
By airing such photographs what kind of values it impart and does this make sense to a common man? Is not it misuse of freedom of speech and expression?
Media is called the fourth pillar of democracy and it should act in public and national interest. There is confusion regarding the rights to privacy and public right to know. And in this confusion media sometime overstepped its right. It sensationalises the story and makes it spicy and serve to the viewers.
Media ethics is drawing all the attention, as it is breaking all the rules to increase the TRPs. M .K Gandhi said "one of the objects of a newspaper is to understand the popular feeling and give expressions to it, another is to arouse among the people certain desirable sentiments and the third is the fearlessness to expose popular defects."
But indeed media which is thriving on sensations it creates in all the issues, be it rape, molestation, theft, murder or kidnapping. The results are desensitization to violence, aggression, stereotyping which lead to a stereotype image in the mind of the viewers. Professionalism is so high that they choose people who resemble like a criminal to host crime related programme.
Many programme which are aired on the television break all the limits. They create story. In Dutch reality programme, Big Donor Show in which there was message to aware people regarding lack of donors. It showed three contestants who competed to win a kidney from a terminally ill patient. Viewers were asked to send text message giving their opinion that who among the three is best suitable to receive the kidney. In the last minute of the show viewers were told that all of them in the show were actors. The programme claimed that it highlighted the scarcity of donors but also generated revenue by asking the viewers to vote through text messages.
In India also we have lots of programme aired on the television and generate lots of revenue at public costs as the charges of such SMSes are more than the usual charges.
Tasleema Nasreen accused media publicizing the fatwa issue on her. She said "What media did was totally wrong and irresponsible since it increases the risk of my life even further" as there are many poor and uneducated Muslims in the country who would be enticed towards such offer by a Mufti.
Likewise in many such instances media has framed charges against guilty and passed judgments without knowing the truth.
In a bid to sensationalise the issues media generally deviates from the core news. When Sanjay Dutt got interim bail, some channels were found reporting about his car etc. Does such news give any value and direction to the people?
What happen in Adnans case, broadcasting of his photographs in almost all the channel led the abductors to kill him out of panic. There are reports of suicide by children in different part of country seeing Saddam Husain's executions video. Does any channel come forward to take responsibility of those who lost their lives?
Media generally forgets the norms, forgets that there are many people in the world who are depressed, mentally challenged and suffer from various kind of illness. Who will hold them accountable?
Trial by Media parallel to Court Trial is creating a riff in many lives .There are many cases where a celebrity is hounded and tried by media and even if the court acquits he lost his career as it happened in Fatty Arbuckle, one of the highest paid actor and director who was acquitted by the court but lost his reputation due to extensive media coverage. Cheif Justice of Madras High Court A.P Shah once said, "The trial by media had created a problem because it involved a tug of war between two conflicting principles, free press and free trial. A trial by the press, the electronic media or public agitation is the very antithesis of the rule of law and it can only lead to a miscarriage of justice". While giving death sentence on Mohammed Afzal for the December 2001 attack on the Indian Parliament, Justice P. Venkatarama Reddi stated, "the incident, which resulted in heavy casualties, had shaken the entire nation and the collective conscience of the society will only be satisfied if the capital punishment is awarded to the offender."
Media's judgement sometime proves detrimental for free and fair trial.
Most of the channels are propagating superstitions; aggression and increasing arousal through their self cooked story. Studies have shown that media violence viewing is an important factor contributing to the development of aggression.
Is it justified to use hidden camera? Is it justified to broadcast MMS clippings or photograph taken illegally? There should be a guard to check misuse of rights given to media, to make TV channel accountable for telecasting such photographs that hurt the dignity of such person.
The paparazzi who ran for cover took Diana's life and after ten years they realises their mistakes.
Media as fourth estate should make government accountable by investigating the matters of public concern. It played a major role the famous Watergate scandal in which reporters from Washington Post succeeded in uncovering facts that led to resignation of President Nixon. In India through Operation Duryodhana, this captured the Member of Parliament accepting money from a fictitious body to raise question in the parliament and the Tehelka bribery case which led CBI to filed charge sheet against those who were caught taking bribe in the video.
The media have an obligation to respect the rights of individual protected by the International Covenant. There are laws like IT act 2001, under which a journalist face prosecution or be investigated if they use material that has been illegally accessed from computer or e-mailed by someone.
Article 19(1) (a) of the Constitution of India guarantees the fundamental right to freedom of speech and expression. In accordance with Article 19(2), this right can be restricted by law only in the "interests of the sovereignty and integrity of India, the security of the State, friendly relations with Foreign States, public order, decency or morality or in relation to contempt of court, defamation or incitement to an offence."
Media which derive its right from article 19 has been blamed of misusing this right.
Abdul Kalam said in Ramnath Goenka Excellence in Journalism Awards ceremony "You will all have to ask each other if the media can be a partner in nation-building and can promote value systems".
Media should perpetrate political socialization, increase consumer awareness, it should take the burden to educate millions and change their perception regarding caste and revealing abuses or crimes perpetrated by the authorities.
There are limitations as parents can not guard their children and compensation can not bring back the lost pride…Its up to Media to be self regulator by carving a standard for themselves. Sensitive Journalism can be an answer to the reckless media encroaching the privacy of people.
null