To whom shall a woman ask of Accountability…her Father, Brother or Husband??
New Delhi, Mon, 13 Aug 2007
Binita Tiwari
null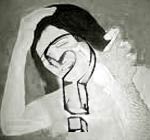 Aug 13: Today's head line…..Tarveen Suri being attacked by two men.
Yet another woman fighting for her life in a hospital. She will survive or succumb to the injuries….among promises that steps will be taken to curb it but does it mean that this thing will not happen? …it will go uncontrolled as usual.
India is entering its 60 th year of Independence….but things have not change for a woman….it is deteriorating day by day specially in metropolitan cities. Women are not safe….they are not safe be it in their home or outside their home….or in educational institute.
Woman who is taking courage to stand and speak up…..even their effort goes unnoticed. The sexual harassment case against Bidyut Chakravorty who is Dean of Political Science at D.U by Anamika Sharma has not stopped him of serving at three administrative posts; the report which is known to found him guilty is accumulating dust. The law talk of being stringent but why even if its proved the step are not taken to punish those who break the law? But instead suspended Veena Grover who called in the police after her junior abused her and threatened her of striping.
Daily we hear of news of people being encountered….every now and then Supreme Court give new definition to the rare of rarest cases to defend the wrong doers, but the entire watchdog seems to be non committal to a women's cause. Does the brutal killing of Naina Sahni not enough to define the rare of the rarest case? Does not the rape of girls who are months old enough to define the rare of rarest case?
Police sleep over the matter; they will be the last to reach the spot where they should be the first one. Think of the agony of a woman who is being sexually harassed…..at their home, at their workplace and at police station where they are harassed for complaining against their breed.
Society brand a woman who is vocal of her causes, grief and pain as a deviant …The male chauvinistic society advocate to relieve her from pain ….they escort her whenever she leave her home…..
Instead of doing so… why can not they cleanse themselves morally. They are the one who make law and break them….
To whom shall a woman ask accountability …as it's her husband, her father, her brother, her son who becomes the tormentor, or the rapist or the one who throw acid on other? It is her husband, her brother, her son or her friend who serves at various posts in police and judiciary and denies her right …
It happens every time we speak in different tone for similar problem…we use different yardsticks to measure the same problem…Does such incident need to happen in everyone's life to make us aware what suffering means, what happen to a girl when she is raped, what is the trauma of living whole life with a face so disfigured that u can not recognize ….????
null