Kabul bombing: Time to retort with stern measure
New Delhi, Tue, 08 Jul 2008
NI Wire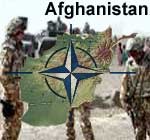 The terror attack on Indian embassy in Kabul Monday, which left 2 Indian diplomats and 2 soldiers among 41 killed and over 140 hurt, has certainly raised an alarming signal of ground realities in Afghanistan and the failure of US-led international war against terrorism. This might be the single biggest attack on Indian officials outside India, but it is certainly a vicious warning that Taliban's extremist movement has gained momentum in the recent past.
Despite the overthrowing of Taliban power in Afghanistan in 2001 just after the 9/11 attack and the US-led NATO troops in the region, there is so far no answer to the violent extremist movement in the region. But to India's concern, they are now in the hit list of Talibanis considering India's active participation in the reconstruction measures in Afghanistan as a strategic program and moreover the growing alliance of India and Western countries on various fronts including the proposed Indo-US nuclear deal certainly put India under Taliban's suspicion as a partisan against Islamic Jihad.
Many Talibanis, who timely received support from Pakistan and in-turn supported Pakistan's claim on Kashmir and the Jihad war, however, are going under grave pressure as the present changing political situation in Pakistan with immense pressure from west to shift their age-old orthodox political strategy has contributed the restlessness among the Talibani militants. This can be viewed from the fact that hours before the suicide attack in Kabul, 10 policemen killed in yet another suicide bomb attack in Pakistan's capital Islamabad.
So, it would be better to see the whole scenario as increasing unrest among Islamic extremist in Taliban and not merely any particular country's policy in the name of Islam. India, which is well-committed in the development of the region shouldn't deter with such attack and International community as a whole should tight their belt by doubling-up their efforts in the restoration and modernisation of Afghanistan.
President Karzai should have to come up with strong action against the Talibani militants without making any compromise in terms of talks with Talibani leaders as he had extended lately, and adopt every stern strategy to intact regional relations. Also from Pakistan's part, it too, needs to adopt a clear cut approach in dealing with extremists who are engaged in killing innocents in the name of Islam.